Aston Martin 'Works' Visit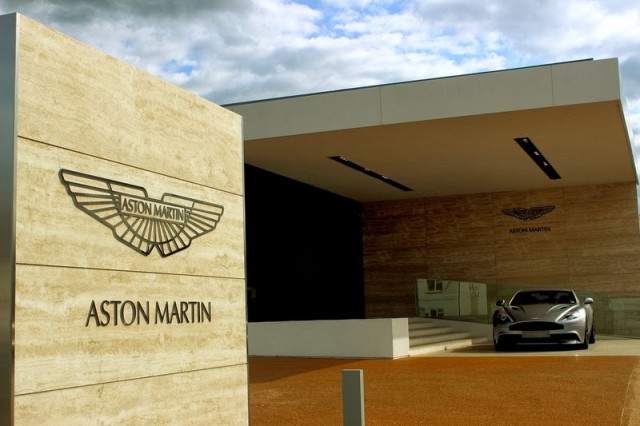 Words and Photographs by James Edmonds
Whenever I see the sign that reads, 'Welcome to Newport Pagnell. Home of Aston Martin Lagonda' I always get a shiver as the memories come rushing back. Memories of being a kid and

 

tagging along with my older cousin, Carl, on summer holidays when he worked at the factory; of watching first DB6s and then V8s being built; of being mesmerized by the tales regaled by Roger Stowers.
Of rides to Brands Hatch in a works Vantage with Carl. Of the smell of steak and kidney pudding wafting through my family's house on Tickford Street just a stone's throw from The Factory when Auntie Isabel and Uncle Bert knew I was coming.
Last time I visited, Vanquish production was ending and an eerie still had settled on the place as the clattering tools of hand production were winding down their chaotic beating rhythm.

 

It felt as though I was at a funeral and I remember being saddened by the pallor that I perceived had fallen on this, my favorite place.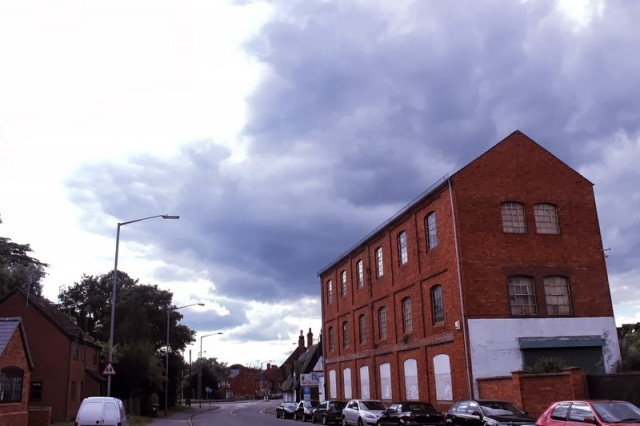 Salmons building
What a delightful change this time. Like the company itself, the whole place feels rejuvenated and reinvigorated. Not content to rest on its laurels and wax nostalgic, Astons have ploughed a lot of money into the place and it has breathed new life into the old buildings. I was thrilled to be given a tour by 'Works' managing director, Kingsley Riding-Felce who has been there for many years now and I'm sure that the future has been set in no small part due to his huge efforts. It gladdened my heart to hear him say "It took a lot of persuading, but we had to get it done. Now the future of Newport Pagnell is set for the next twenty years."
Inside 'new' Olympia showroom
Tradition is strong in here though, and the place still has that Olde Worlde feel. The craftsmen who were rolling aluminium sheets on the English wheels when I was younger may still be the ones doing it here again. The trim shop too shows what a real upholsterer can do with a piece of cow hide – although the colors being used in some of the newer cars might not sit quite so well in your DB4!  The run down 'Olympia' building has been restored and turned into a showroom and it was quite a stark comparison to see a barn find DB6 sitting across the room from a late '70s Lagonda. There are also new conference rooms with floor to ceiling book cases housing rare models – I could easily have spent a day just looking through them all!

Adjacent to the reception area is a room that I dubbed "the fitting room" where a prospective client can customize a rare work of art to suit his or her preferences and thus create a one-of-a-one-of-a-kind by choosing the hue of the paint, the colours of the leather and even the stitching thread…not to mention the limitless other possibilities. Of course, you can sip your tea from fine bone china while doing so in the best Newport Pagnell tradition. 
Equally impressive is the new car showroom (a first for this location) and the revamped service department where my heart started to beat a little faster as I swooned over a voluptuous blue One-77. Or maybe it was the V12 Vantage Zagato.

 

I can't tell.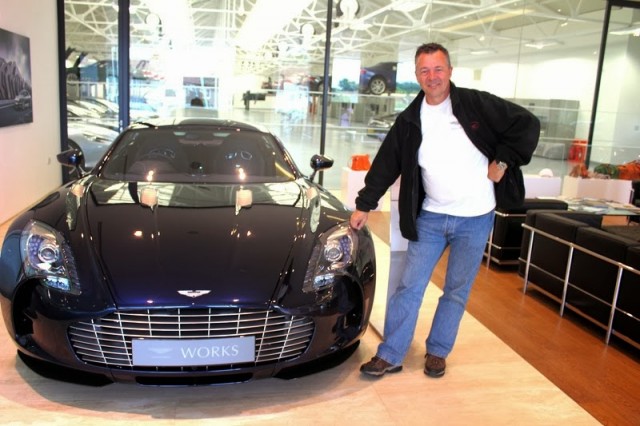 One-77 and dreamer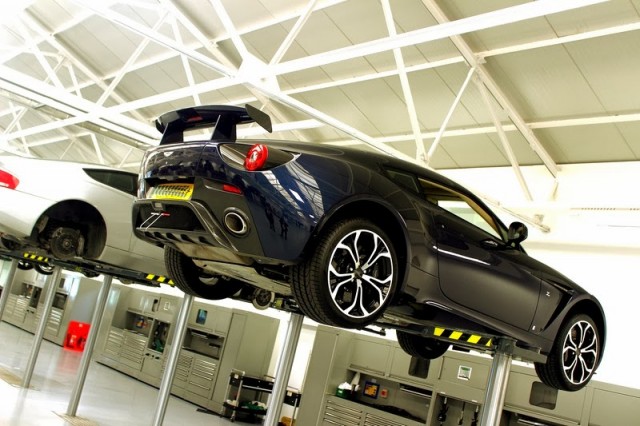 …or V12 Zagato?
The switch in moniker from 'Works Service' to 'Works' is due to this new change, where one can now make Tickford Street  the sole location for all AM needs. From buying a new or previously cherished Aston to restoring your DB3S to making outlandish modifications to your new Vanquish. 'Works' can do it all and with the aplomb, skill and discretion that have always been the hallmarks of Kingsley's fine team of craftsmen and service personnel.
Having just returned from Le Mans and the hour being rather late, I thanked Kingsley for staying late to accommodate me, but of course, this was all in the line of duty for this consummate professional.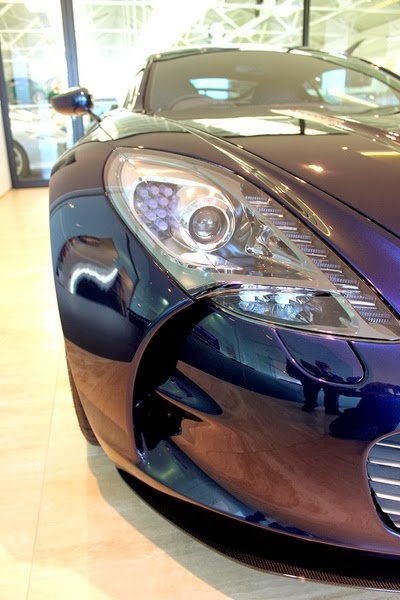 I walked back to the same house just up the street from the 'Works' while feeling elated at the new developments, and as I entered the house I realized that some things thankfully never change: Isabel had taught my cousin well. As the smell of steak and kidney once again tantalized my nostrils, we sat down to eat and talk Aston. It almost brought tears to my eyes.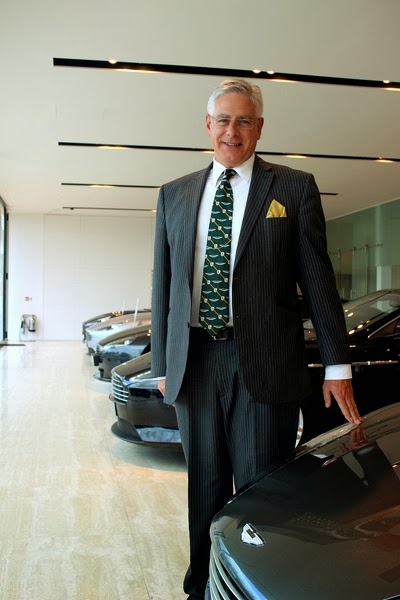 'Works' director Kingsley Riding-Felce
Classic, modern or…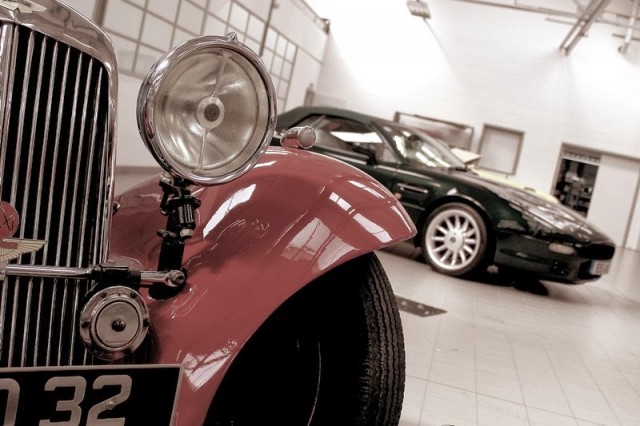 …vintage? They do it all at the 'Works'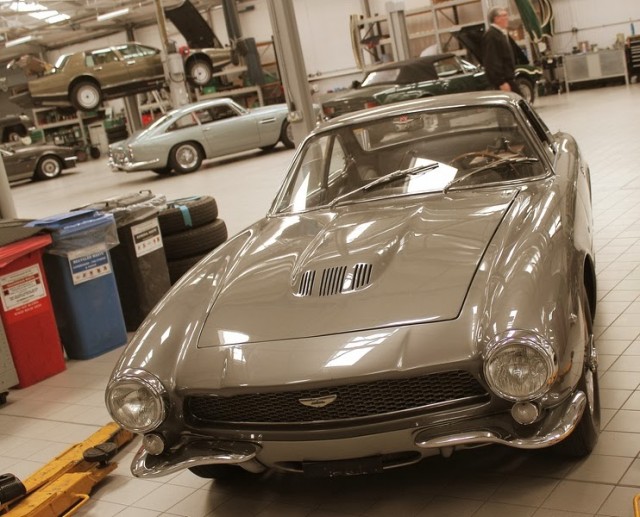 DB4GT based Bertone 'Jet"…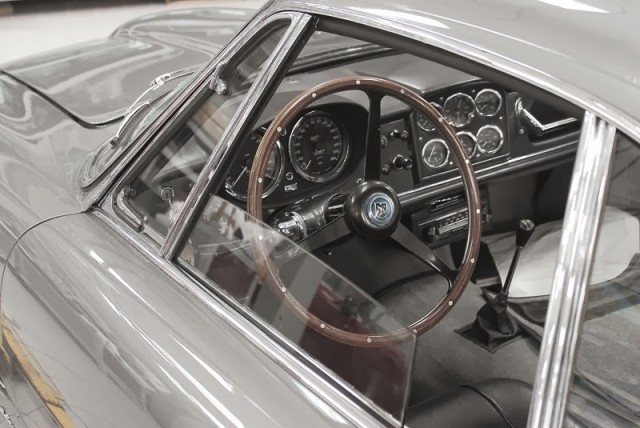 …just sold for a record $5million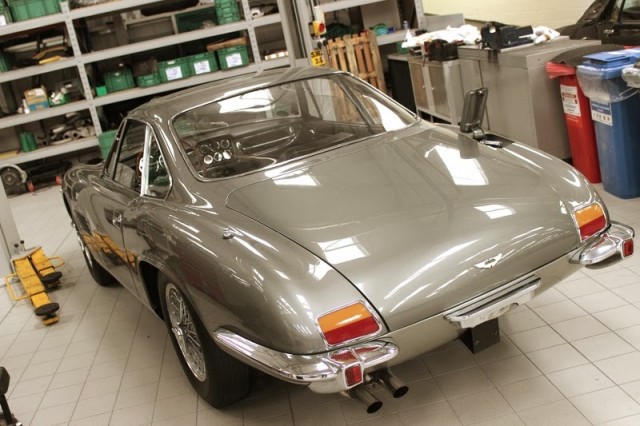 …at the recent Bonhams auction held right here annually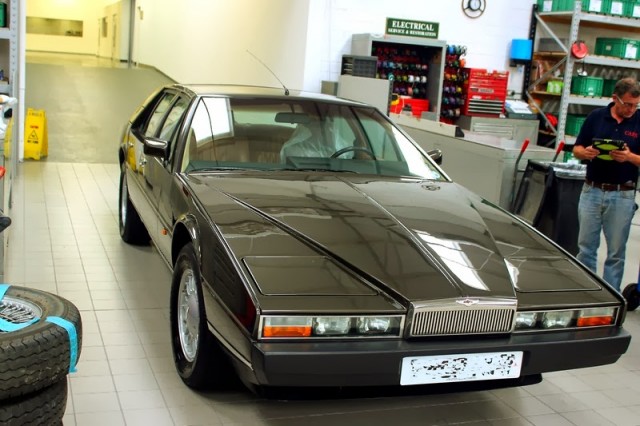 One of my favourites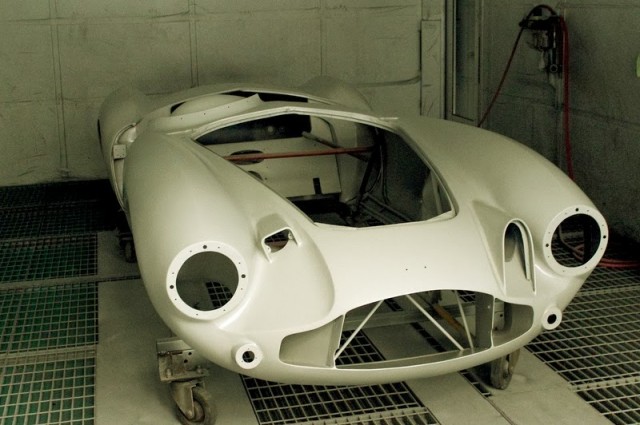 DB3S in primer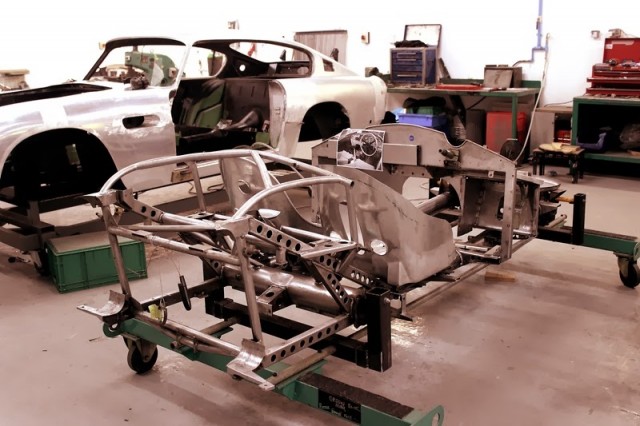 DB3S chassis
The 'fitting room'
Panel beater's artwork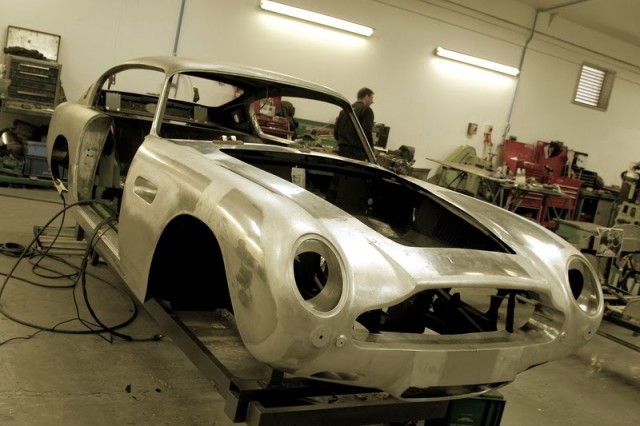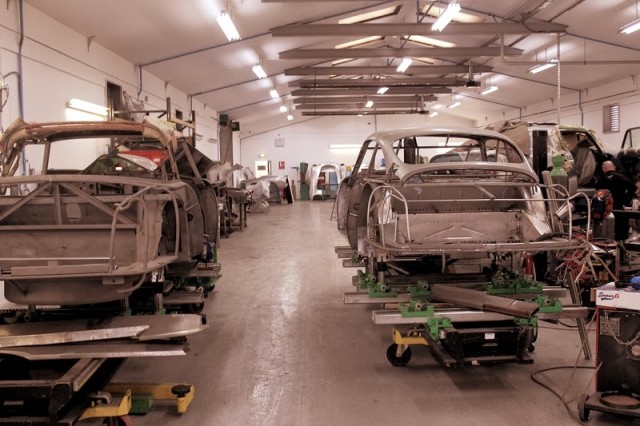 Superleggera frame revealed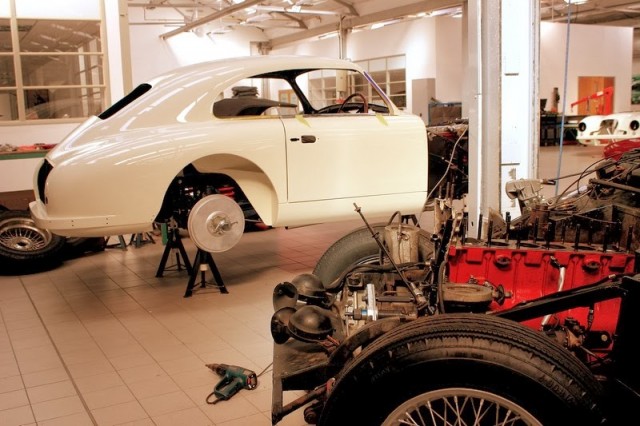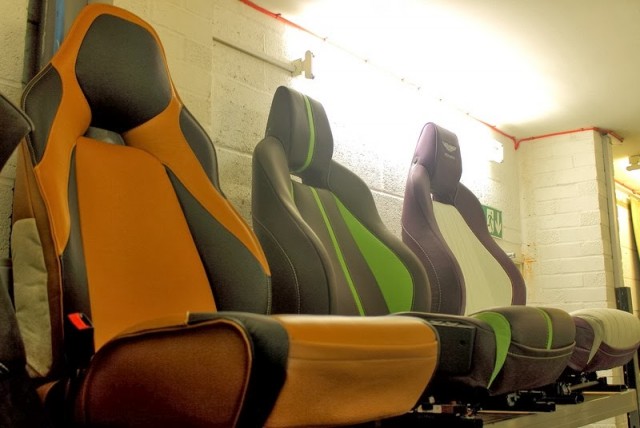 Not your dad's colour choices!