Tough Break for the Nissan GT-R LM at Sebring Test
Story by James Edmonds
Photographs by Thomas Murray
"Why do you all test at Sebring?" is a question that many teams and drivers are asked on a regular basis. It's a 101 question and it has an equally simple answer. As one mechanic eloquently put it, "We're here to break stuff." That is it in its purest form.
Sebring has always been a bumpy, dirty, grisly and hot track. It was of course Hendricks Field and saw thousands of bombers take off, land and I'm sure crash there as well when it was used as originally intended: as an Air Force bomber training base in World War Two. What was left after the weeds were cut down long after hostilities ended was a series of interconnected service roads and runways that begat the 12 Hours of Sebring as we know it today. The difference between it and many of the other aerodrome circuits around Europe is that Sebring has retained a majority of its – ahem – character largely through its lack of resurfacing. Much of the racing surface is still the same concrete that saw action when our forefathers were there. Which gets us back to our question of why teams test there.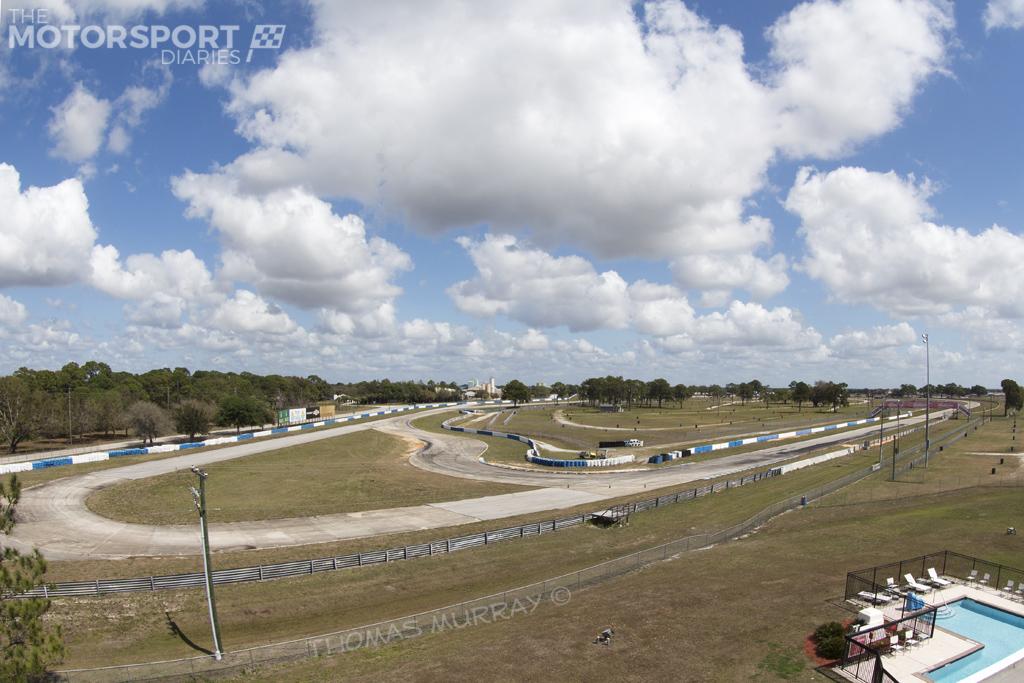 The old adage is that 'if you can last 12 hours here, you can last 24 at Le Mans'. The place is so punishing that even in the waning moments of the race every year, you can see members of the leading class' teams wringing their hands, pacing around and looking to the data engineers for some conviction that their car is going to make it across the line in as close to one piece as possible. The track surface is a big part of the magical place's raison d'être and is what makes Sebring Sebring. It has always been so and will always be thus – as long as NASCAR doesn't get the crazy notion that the place needs to be repaved. Alec Ulmann would surely turn in his grave.
All the teams who are serious about winning Le Mans test at the central Florida circuit. Even the weather runs the gamut of extremes as the gale force winds and rain often give way to cold foggy mornings that then turn into blazing heat…often all within a 24 hour period! The drivers love it as it is generally warm and a really challenging track to get right. Just ask the wall on the exit of 17. The engineers, designers and mechanics may have to hold their breath with each bump, and they may have to fix many broken bits, but they know in the end that if they have built a race car that can survive the torture, then they might have a chance at grabbing the Brass Ring in June.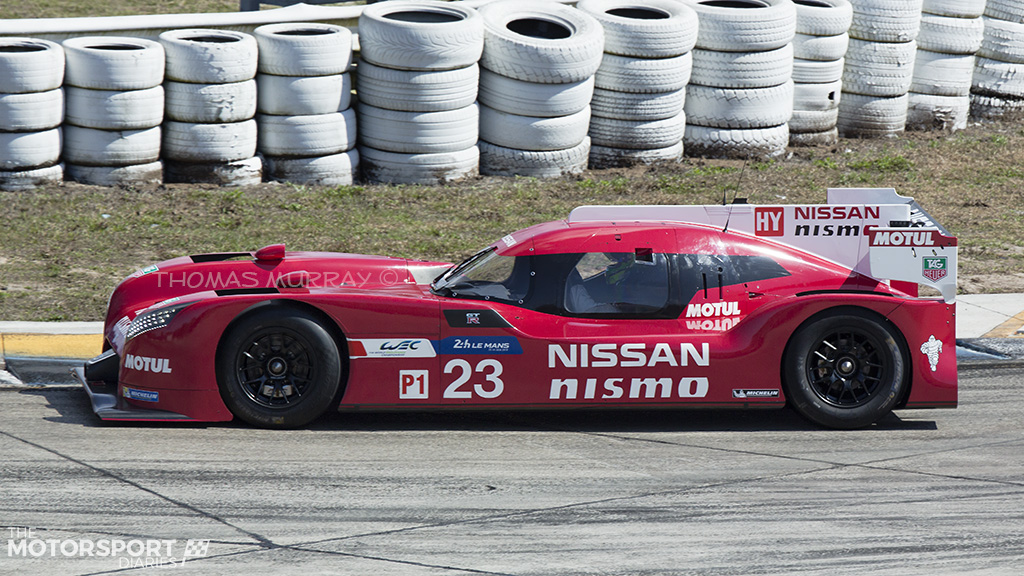 This year Nissan was there for the spring test as were Audi who come every year (often more than once) as well as ESM. Nissan were set up even before the test officially began. On the weekend prior to the official start of test week the team was hiding their brand new, crazy, multi-million dollar GTR-LM P1 Hybrid car out in the open amid the ground shaking 800-plus horsepower V8 Trans-Am cars. The odd fan poked in and asked what the hell was going on, but it didn't seem to ruffle too many feathers. Or baseball caps for that matter.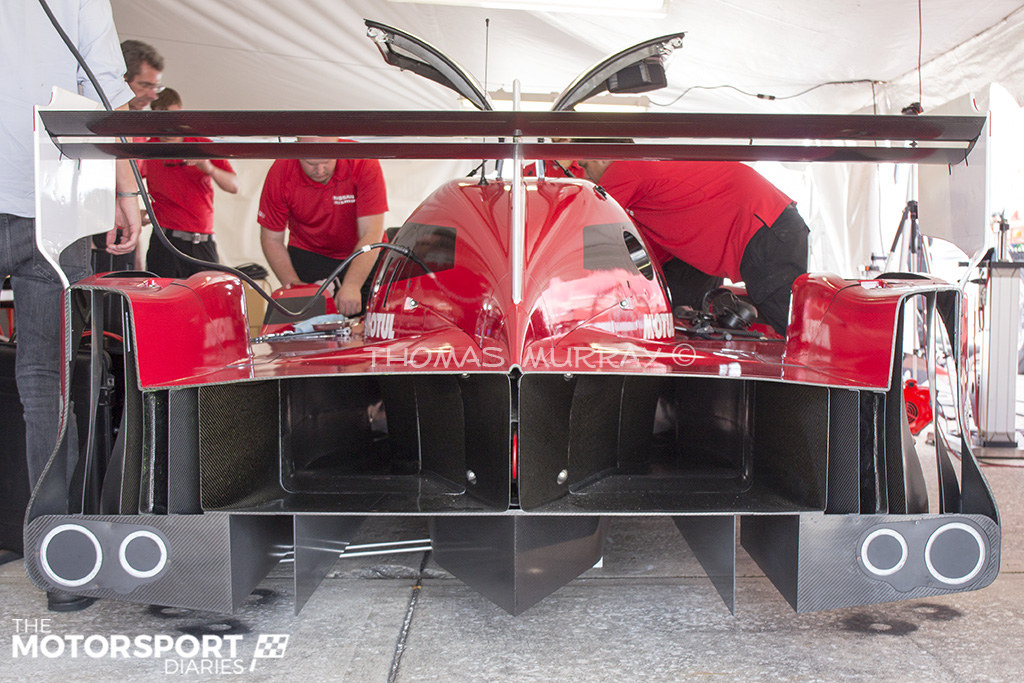 For a team proudly wearing the Rising Sun, Japanese personnel were conspicuous by their almost total absence. Most of the team appeared to be British (I won't say English as there was one Scot who was virry prood to be there) as well as many Americans. To a man  they were all working their socks off as they tried to take this monumental project to the next level.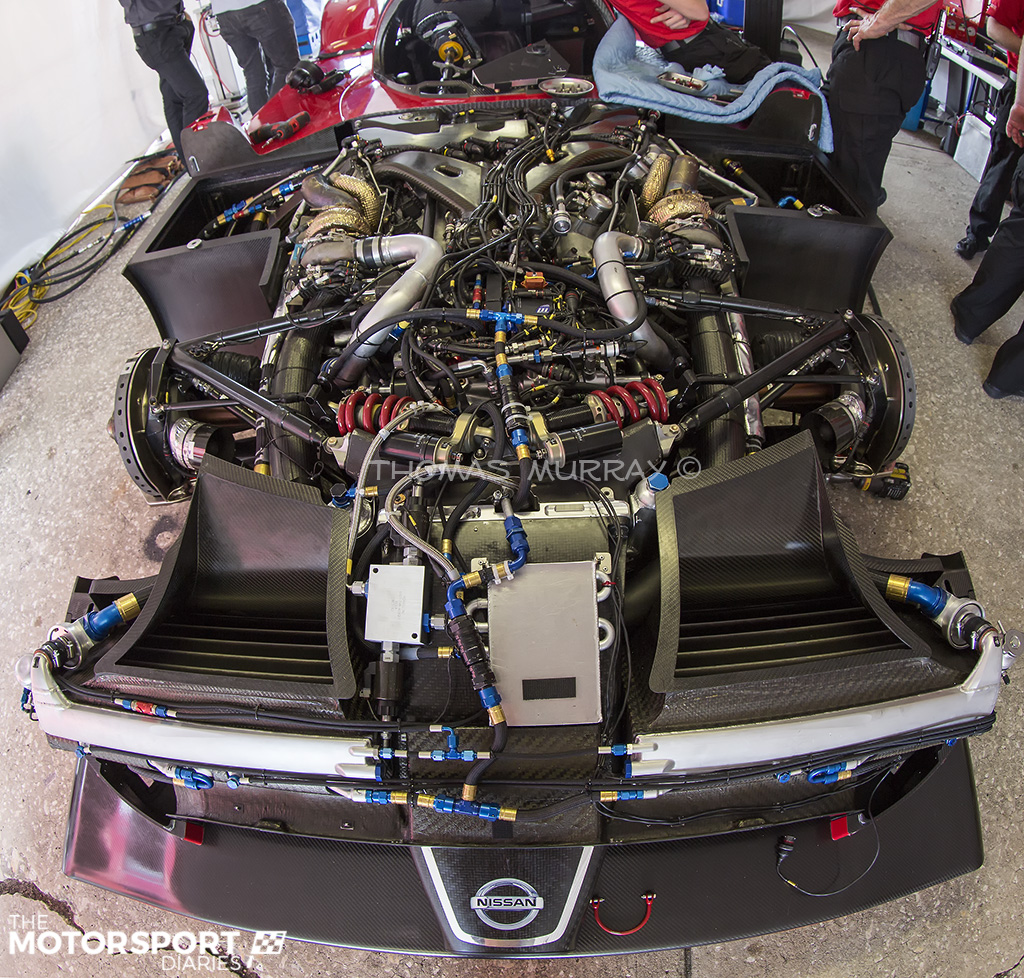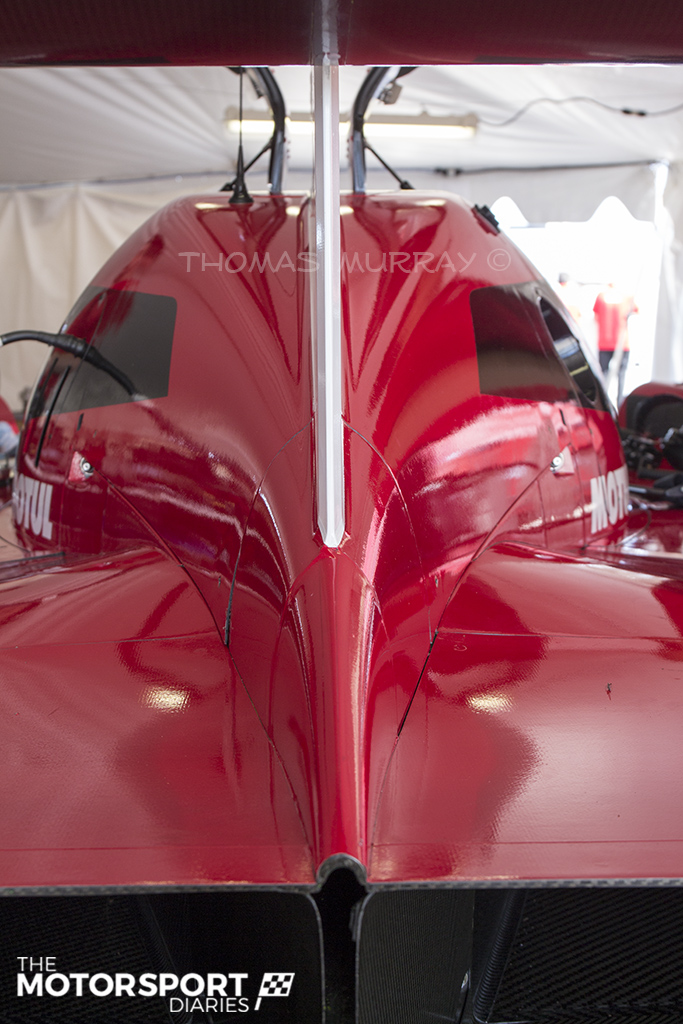 The car is now well known enough that I don't need to bore you again with its spec, but for those who aren't in the know, this new Ben Bowlby designed car is making headlines as it is the only LMP1 car currently on the entry list for the 2015 WEC season with a front mounted engine – but more bizarrely – front wheel drive. You may have heard that name Bowlby before perhaps. Still not sure? How about Delta Wing? Did your light bulb go on?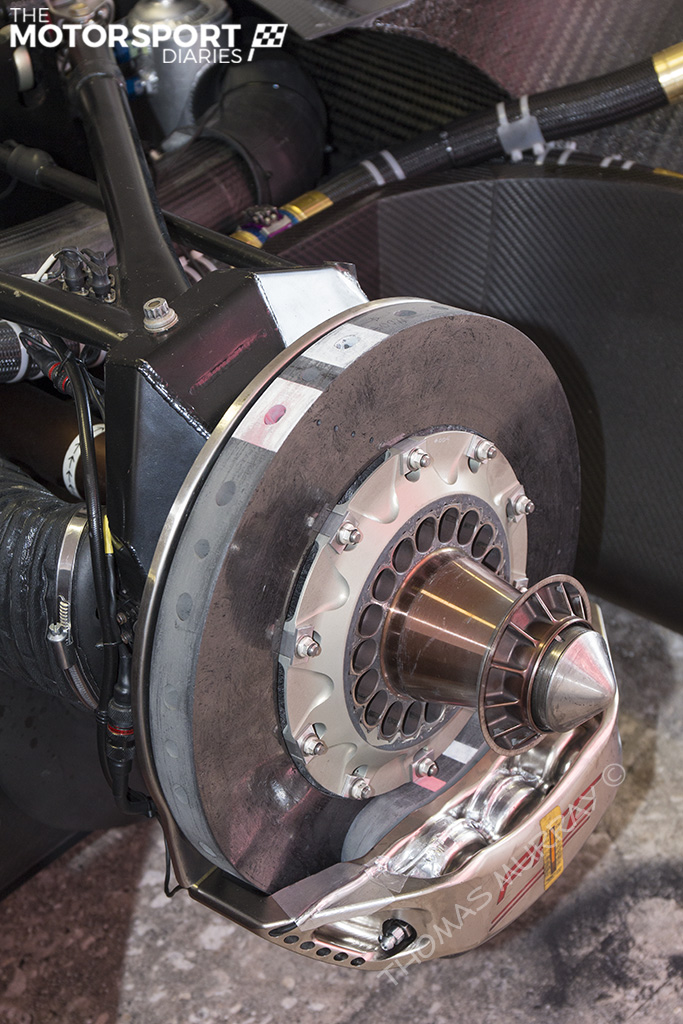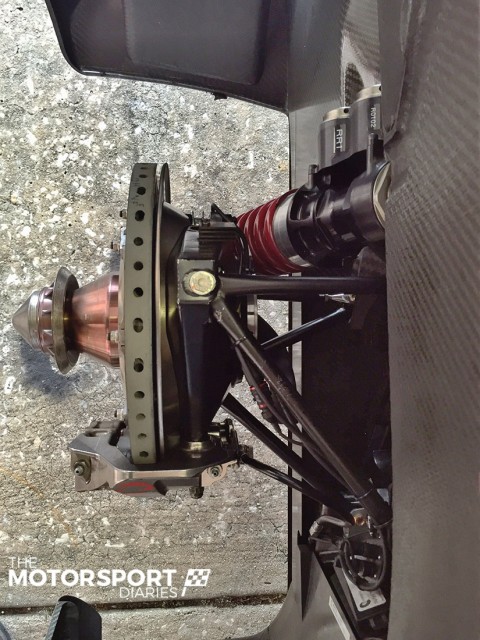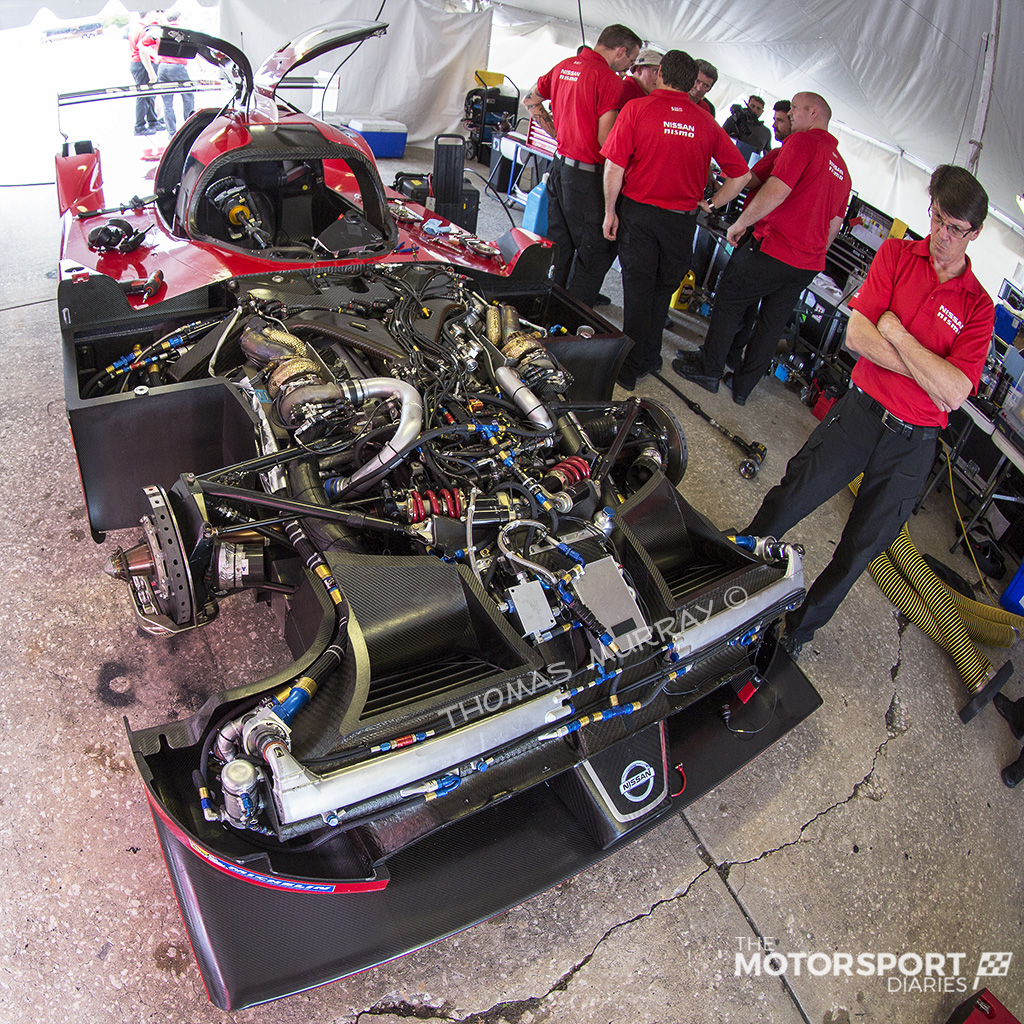 To make this car successful, Nissan has assembled a team of top notch drivers and mechanics. There will be a budget of course, but it's sure to be a big one. Previous Le Mans winner Marc Gene was there with Olivier Pla and Max Chilton has left the ranks of F1 to sign for the full WEC season. Also there were fellow Brits Harry Tincknell and Jann Mardenborough. Besides the drivers the garage is a veritable who's who of top line mechanics. Former Champion Racing and Prodrive mechanics were notables who are now lending their winning experience to the team.
The most unusual and eyebrow-raising part of the story is that we were welcomed inside, armed to the gunwales with cameras and Go Pros and invited to look at everything and document it all. Can you imagine the fury that would have rained down had we been caught in the Porsche camp doing this? It was a hugely rewarding couple of days and we thank Nissan very much for this rare opportunity.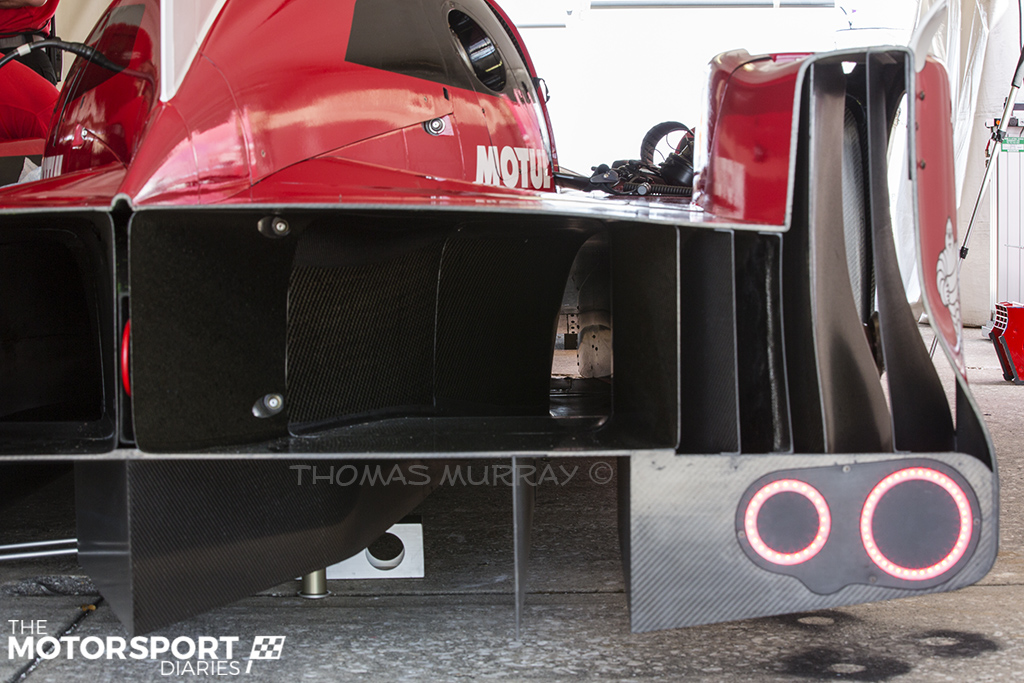 So it all looked rosy, despite the fact that the car spent most of its time being stripped and rebuilt as the drivers got more seat time in the garage than in the car. But that's OK. They were here to see how durable their car was and as it turned out they learned valuable lessons. It's a sad fact that a piece of broken carbon – apparently a piece critical to the safe running of the car – fell prey to the savage nature of the venue spelling a premature end to what was a very upbeat start to the week. As the car was unable to be repaired on site, the team packed up and headed back to Indy where the second car is being built up.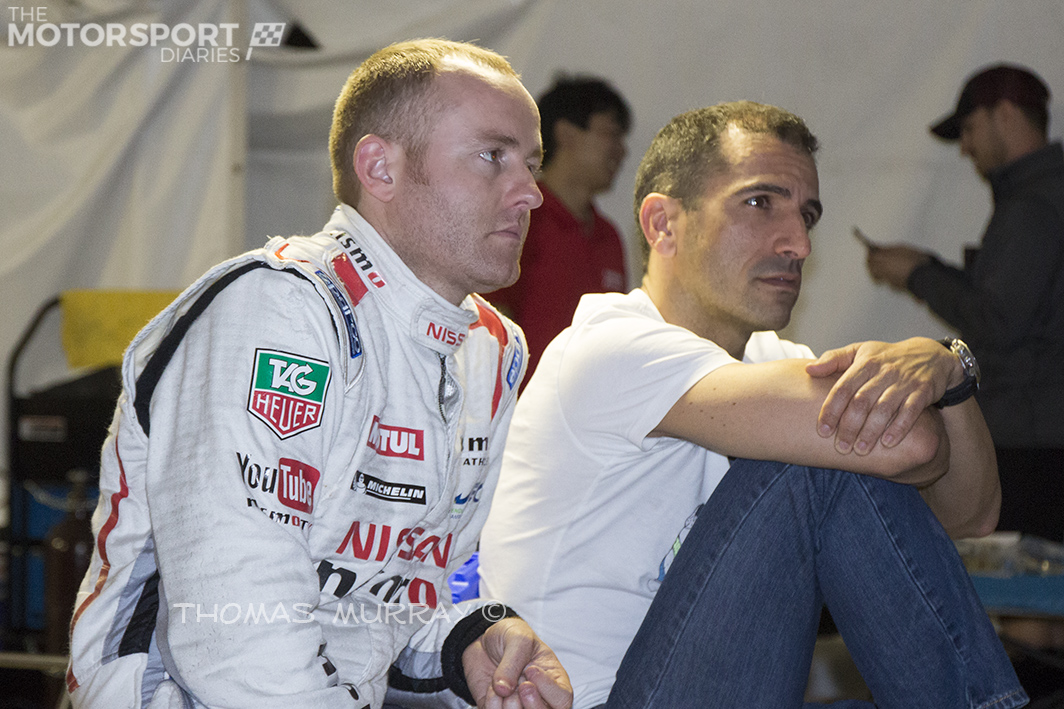 The shame is that many of the drivers were not scheduled to drive until Tuesday, so Max Chilton, Harry Tincknell and Jann Mardenborough didn't get any track time which means that another venue may be chosen to carry out further testing before the Tourist Trophy race at Silverstone. This may prove critical because the car won't handle like anything they've driven before and driving time will be something they will all need although Olivier Pla shrugged in true Gallic fashion when he said, "It's just a car with an engine and four wheels. You get used to it."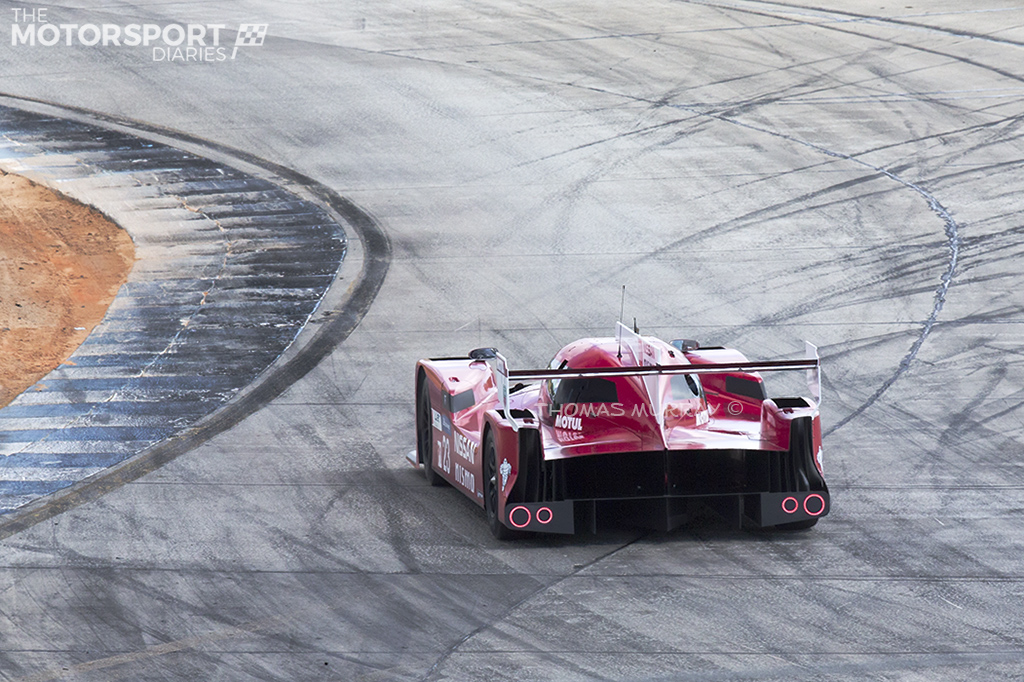 In the end it was a tough break for the Nissan GT-R LM at Sebring – literally. The car may not be ready to take on a full dress rehearsal at the old bomber base just yet but rest assured, the car will be at Silverstone for the opening round. Come rain or shine.