Trans Am Racing Returns – The Foametix 100 Race in Sebring plus Interview with 74 Ranch Resort Driver – Shane Lewis
Story by James Edmonds
Photography by Thomas Murray
March 1, 2015 and Trans-Am is back in a BIG way!
It seems like ages since I watched my first Trans-Am race in its second heyday back in the early '80s on ABC Sports – or was it ESPN? I can vividly remember the antics of Willy T. Ribbs as he danced atop his frequently winning car whilst making enemies up and down the lane. He was that good, but I guess the establishment and his peers didn't take too kindly to his overt personality and the sparks that flew weren't just from the on-track rubbing. It made for a riveting show and equally explosive racing. 
Having just landed here from England at the tender age of 18 with nothing more than the promise of a job, no green card and the clothes on my back, I had come from a rather different racing culture and I latched onto Trans-Am as apart from F1, it seemed the closest thing I could find to Euro style road racing.
Besides Willy T, there was a melting pot of current and future stars all enjoying the cut and thrust of  wheel-to-wheel action that packed the crowds in as they cheered for such names as Elliot Forbes-Robinson, Scott Pruett, Scott Sharp, perennial favorite Dorsey Schroeder and even a driver who wasn't a bad actor either – a certain Mr. Newman. With average win margins of 3 seconds, the action was always edge-of-your-seat. It wasn't only the drivers cutting their teeth there either: former drivers-turned broadcasters David Hobbs and Sam Posey were regulars as were Jack Arute, Dave Despain and a young Bob Varsha who was taking the reins from Chris Economaki at ESPN.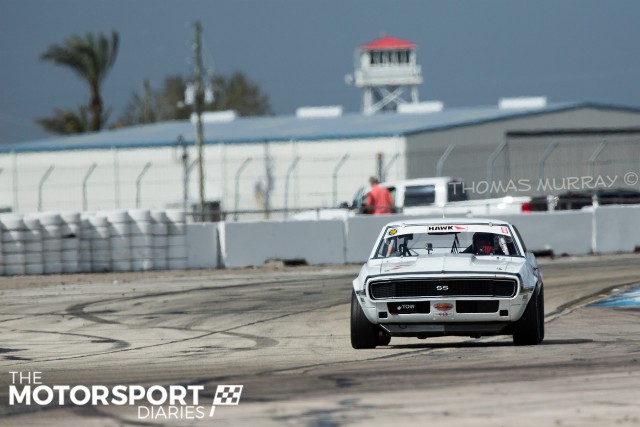 Besides the big names drivers of the time, the Trans-Am Series had always been a manufacturers points championship and the cars were as diverse as any series out there. Apart from the traditional big-banger American V8s, there were Nissan 300ZXs, Mercury Merkur XR4Tis, Jaguar XJS', Triumph TR8s and even an Audi 200 quattro. The huge popularity of the series drew big money from all the car makers and independents alike as the tracks saw a vast fan allegiance forming.
With such a diverse field running every configuration imaginable from engines with 4, 5, 6 or 8 cylinders, normally aspirated and turbo charged, two and all wheel drive, the organizers had a helluva time with what we now know as Balance of Performance or BoP. It was a hit and miss affair then with little of the science used today. The most obvious case of this was when Audi entered the fray with the Group 44 Inc  built Audi 200 quattro driven by  the legends Walter Röhrl (from Audi's game-changing rally program), Hurley Haywood and Hans Stuck. The car won just about everything in sight so 100 lbs of lead ballast was added. The car continued to win. Another 100 lbs was added. Yeah right. The car was finally ordered to run on skinny tires at which point Röhrl and co. were so incensed that after steamrolling the opposition with their spectacular fire breathing car with its pops and whizzes, they went in search of fair competition at  IMSA the following season. Running in the GTO class the car was summarily banned at season's end. A foreshadowing perhaps of things to come!
To get around the BoP, the teams would of course try – and succeed – at pulling the wool over the eyes of the organizers with inventive tricks to skirt the rule book. Team owners and crew chiefs would delight in this with such tricks as acid dipping the bodies to pare weight. This was done to such an extreme that Penske once ran his cars with vinyl roofs…not as a styling exercise for showroom sales or as an aerodynamic device as was thought at the time, but to hide the dents on the now wafer thin roof! Other tricks included filling the tank at the final pit stop with cans carrying several pounds of lead shot so that the car could make minimum weight at post race scrutineering. I know that famed Le Mans Corvette and former Trans-Am crew chief Dan Binks loved it!
But Trans-Am didn't start there. Its rich heritage as America's 'oldest continually running road racing series' goes back to the mid '60s. Right here at Sebring on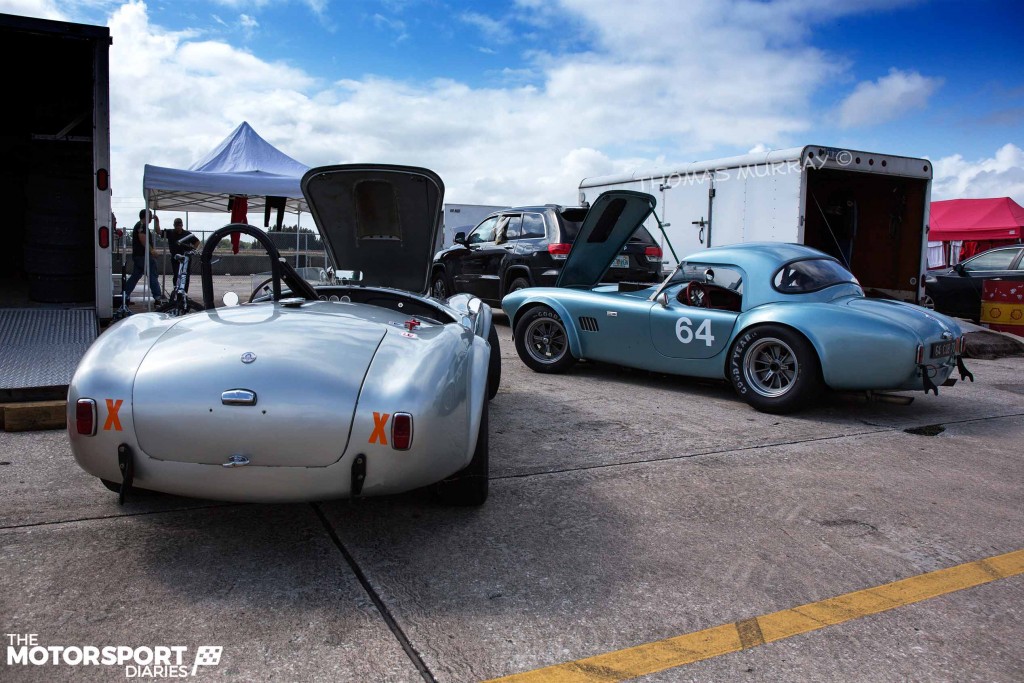 March 25th, 1966 to be exact – as a support race to the main 12 Hour event.
It was originally known as the Trans American Sedan Championship  and was run with two classes, as it was for most of its history. Those classes started out as O2 and U2 for either over or under two liters. Back then, mixing it with the big American V8s were tiny euro fighters such as the Lotus Cortina, Alfa Romeo GTA, Porsche 911 (then classified as a sedan but later ruled a sports car!) and even the ubiquitous Mini. Can you imagine? The small cars beat the big cars with frequency as the races were always run on road courses. They shone on the tighter tracks where the lightweight cars could dance through the corners while the lumbering domestics would then be able to flex their muscles on the faster tracks.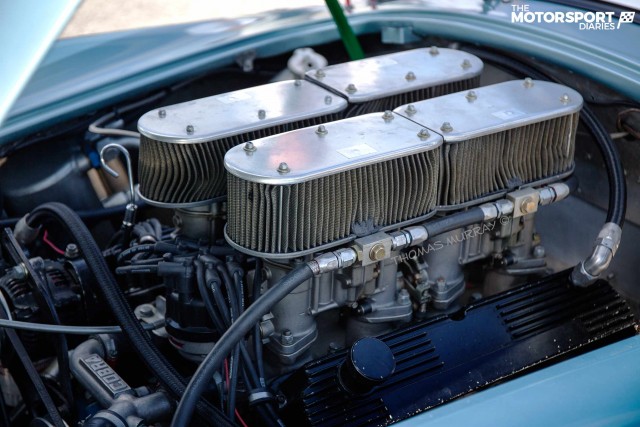 In fact it was an Alfa that won the very first race with future F1 world  champion driver Jochen Rindt at the wheel ahead of Bob Tullius in a Dodge Dart. Tullius of course went onto greater achievement as team owner of the aforementioned Group 44 Inc, his cars being some of the best known and best prepared in all of racing. Although now long retired, the 2014 Sebring Hall of Fame inductee still has a hanger at the Sebring airport. Its floor is as immaculate to this day as the cars that he raced. So are the stunning aeroplanes.
America had been used to NASCAR, but the popularity of Trans-Am became so huge with its eclectic mix of cars and drivers spanning all forms of motor sport, that it prompted Dan Gurney to say that Trans-Am had NASCAR popularity but on road courses instead of ovals. Even the ladies had a chance to shine with Janet Guthrie being the first female driver followed by the likes of Lynn St. James – both blazing a trail for current hot shoe Amy Ruman. More on her in a minute.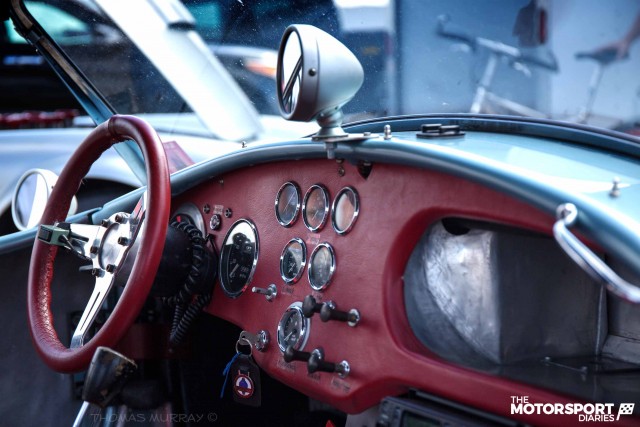 The Golden Age of Trans-Am was surely the late '60s to early '70s when George Follmer's Mustang was mixing it with Mark Donohue in Roger Penske's iconic blue and yellow-trimmed Sunoco Camaro; Parnelli Jones and Dan Gurney duking it out with Sam Posey in his lime green Challenger. That car was so memorable that the new retro-styled Challenger can be seen sporting the same colors today.
Trans-Am continued to rule through the '80s and into the '90s but seemed to wane and lose some of its thunder at the turn of the century, to the point that no races were held from 2006-2008. The series started up again in 2009 but small grids meant that it never really took off.
Enter the Trans-Am Race company in 2012. With new owners and organizers (some of them team owners and competitors) the series has made a huge comeback. I realized that I hadn't even heard the name Trans-Am in years when social media suddenly lit up with information on the season opening Foametix Trans-Am 100 at Sebring.
Trans-Am? I loved Trans-Am! I was going to be there with photographer Tom Murray on Monday anyway so let's go! Besides the Trans-Am Sebring Round One, there were some old TA cars as well as some gorgeous classics in the SVRA support events.
Seeing as I had absolutely no knowledge of the current inner workings of the series, I thought I'd seek out a top driver and quiz him on the current state of affairs. Who better to talk to then than that friendly face and ace sports car wheel man, 74 Ranch Resort driver Shane Lewis?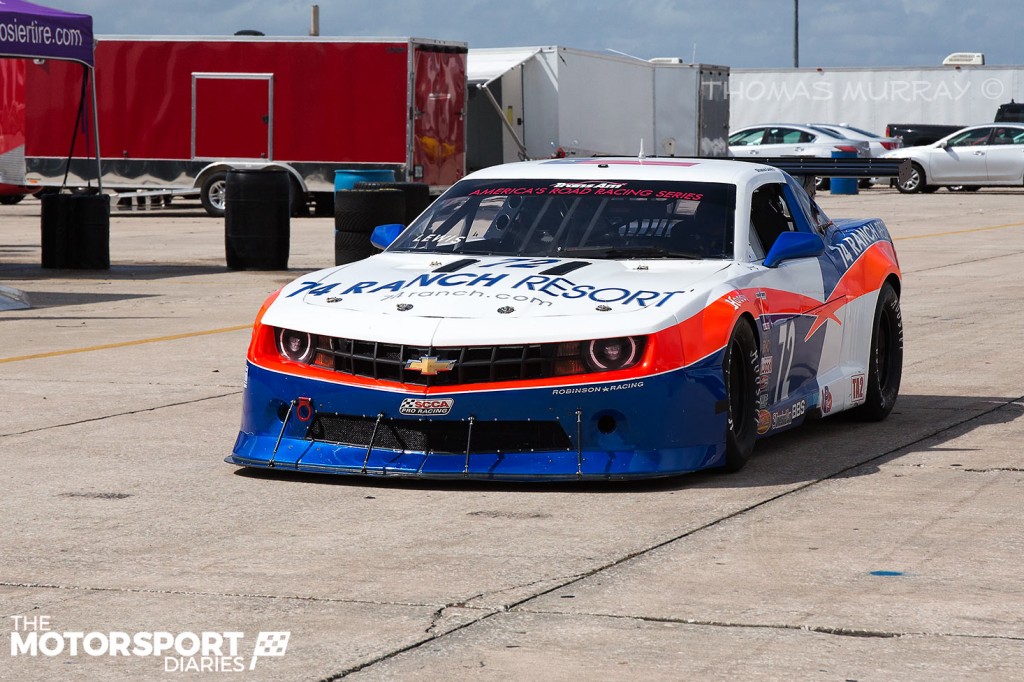 As practice was coming to an end, we were talking to TUSC driver and friend Doug Smith and asking the whereabouts of Shane's paddock spot. In a moment of comedic timing par excellance, Shane's 74 Ranch Resort Chevrolet Camaro run by Robinson Racing literally stopped right beside us. As Shane refired the engine it stalled again and Doug was prompted to hold out his arms and say, "Really Shane?!" There was obviously a mechanical challenge of sorts, so the three of us then pushed the car back to the garage with Tom and myself doing our best not to damage the new car with our camera gear still dangling all over the place! Actually, I'm sure now that I think about it, Tom was more concerned with not damaging his new lens!
It was a funny moment and allowed us to make our introductions to some of the team including Aidy Alonso, team PR and marketing manager while Shane took a moment to refresh.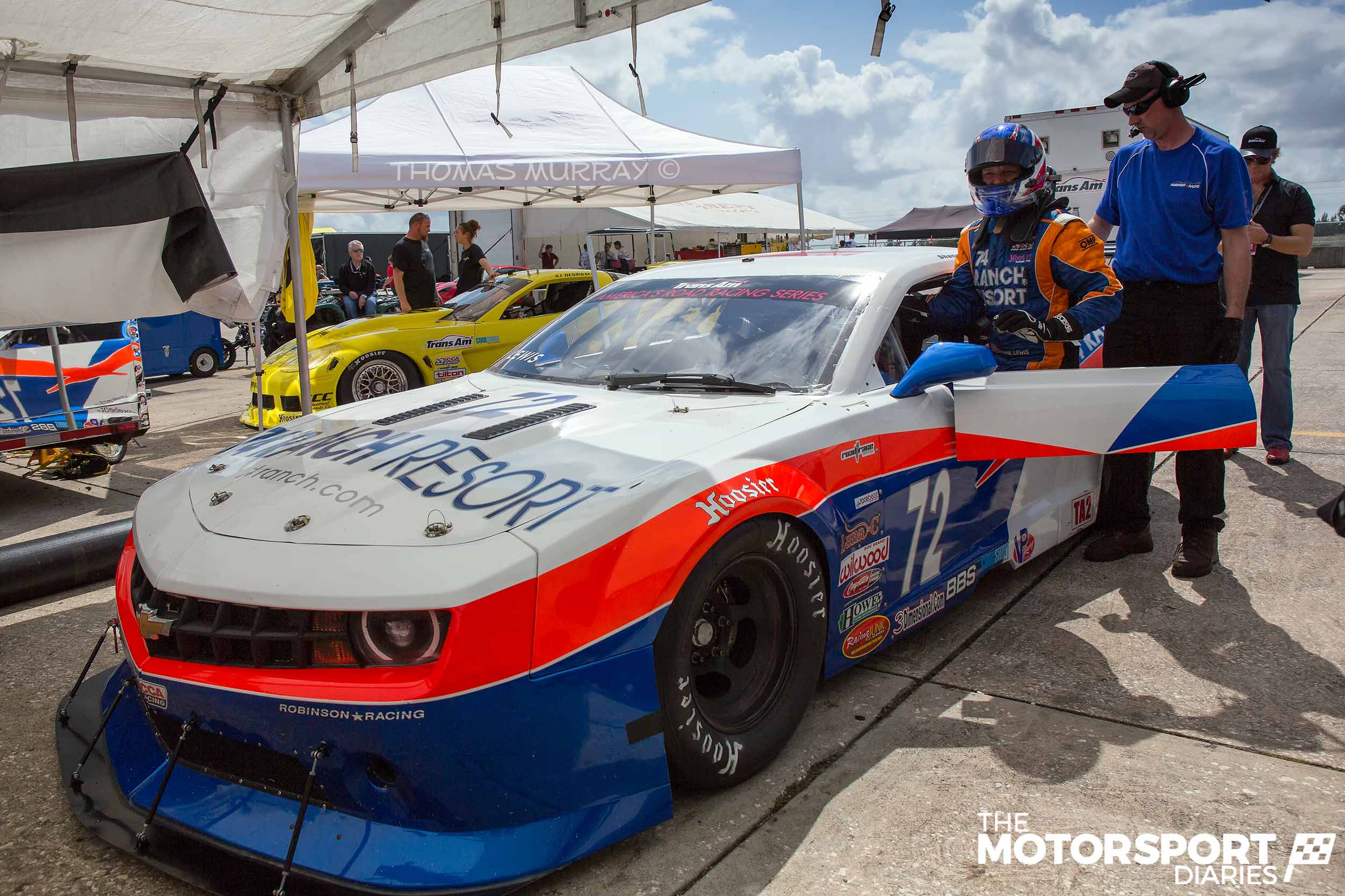 As a seasoned driver and one of the friendliest in the paddock, Shane Lewis made his mark as an American Le Mans Series (ALMS) driver and more lately in the Tudor United Sportscar Championship (TUSC) although he has raced in most of the major leagues since he started in 1989. He has participated in countless endurance races and has had wins on the greatest tracks in the world in diverse cars such as Dodge Viper, Aston Martin Vantage, Audi RS4 and any number of Porsches to name a few. As a South Florida resident he is also the resident pro driver at Palm Beach International Raceway (née Moroso) and is one of the most sought-after development drivers in the country. He enjoys coaching and instructing for groups or individuals, so if you think you're up for it give him a call and see if you have what it takes!
Being new to Trans-Am and with Robinson Racing at his rookie event, I figured he would know a lot more than me, but as it turned out we are learning together! Having driven such hi-tech cars in the past, how is a hairy chested 800hp old-school race car in comparison? "It is quite different!" he says with a wry smile. "One of the biggest things is this tire. I've never actually raced on a bias ply tire professionally before. It does have a much different characteristic than the radials we're used to running on in most other professional race series."
He is quick to quantify that statement and not wanting to upset his new peers he points out, "Now I'm not saying it's a bad tire…actually it's quite good. It's very predictable but still moves and does a lot of things differently. It's got a much different slip angle; it can slide a lot more front and rear than you're used to and while you don't want to have the car sideways – you want to get that forward momentum – I'm learning that it's OK for the car to move around a little bit."
Coming from series boasting the highest tech cars on the planet, how did he find himself in a series as exciting as this, but using more errr… proven technology? "Fun factor! Honestly I've been driving for 74 Ranch in the prototype car for several years and I've known (team mate in the sister car) Gar (Robinson) ever since he was growing up. They decided, 'Hey…what's the best place we want to go do some racing' get him his experience but a place where we can really gel the team together. And Trans-Am was growing…look at the field: we've got 70 plus cars here and all really competitive cars.
The team has a two year plan and intends to run the entire season with both cars in TA2. "That's our goal. We wanna win this year"
"It's one of those series like Pirelli World Challenge – it's very competitive, so it's a place we could come, show our skill set and tune on a car, learn a little bit more about the car. That's what it's really all about."
The series has had a period in the doldrums in recent years, but after planting seeds in 2012 and a growing year in 2013, this year has seen a huge resurgence in interest. Shane explains, "Everyone saw last year and I will tell you that there's a huge value in TA2. TA class is great. These guys have some extremely fast cars… great cars but if you look at what you have in TA2, what the rules package and structure is, the cost-factor to fun-factor I'll say, you can't beat this and I think that's why a large number of people are coming to TA2."
The traditional two class structure has now expanded to three and although you won't find any Alfa Romeos out there nowadays, there are still a few 911s and BMWs if you look hard enough. I asked Shane about the class structure and drew one of his famous smiles. "I'm learning myself," he laughs. "The TA cars obviously are the big giant 850 horsepower run-what-you-brung cars…they're a lot faster than the TA cars were in the '80s. TA2 is a lot more restricted from a standpoint of what you can and cannot do to the car, so they're probably just below that era we were talking about, but equally as fast: If you look at our lap times comparatively to what they were doing there – it's really close.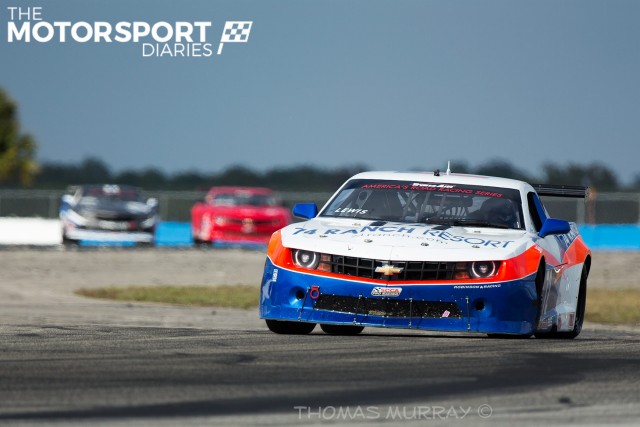 "TA3 is a little bit of a coming together of some of the Corvettes and the Porsches," Shane explains. "A few of the local racers from the region I would say would come into TA3, whereas TA and TA2 are the full time guys travelling around."
I ask about the class system and is it ladder based from TA3 and up. "I don't know why the TA3 guys aren't running TA2. They're cheaper to run – they are! By far! These Hoosier tires are  really good – a full set of tires all the way around is cheaper than one set of tires for the prototype car we used to run and they last. We have 34 cars in TA2 here at Sebring – obviously it's popular and the more people see it they'll see it's a lot of fun."
The team has a two year plan and intends to run the entire season with both cars in TA2. "That's our goal. We wanna win this year but it's a learning year for us: we look at them from a simplistic standpoint. You look at the guys up front and they know how to tune 'em,  they know how to work on 'em, there's a lotta things you gotta do to these cars. So year one is our learning year, two years we go after the championship."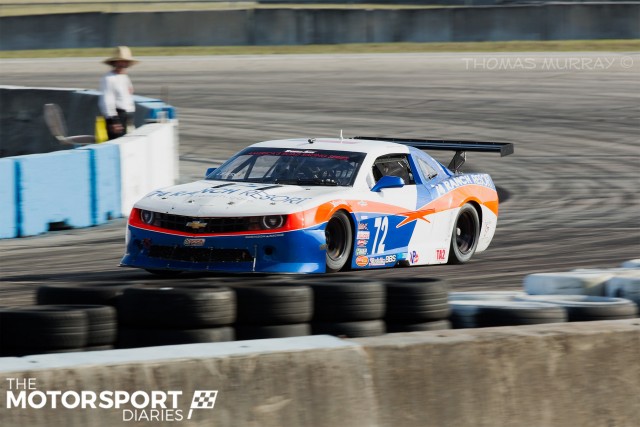 Strong words but from a guy who knows how to set up a race car, I don't doubt his mettle nor his fortitude. I am sure we will be seeing more of Shane Lewis, Gar Robinson and the 74 Ranch Resort Robinson Racing Camaros this year.
As it transpired, Shane's weekend was a little fraught. Firstly in practice some freshly laid track sealer that had been put down earlier in the week by order of the track management was rapidly pulled up by the sticky tires and got caught everywhere…much like getting sand in your ears at the beach. How did it get there?  Poor planning by the track officials is an understatement.
At the race start his car developed a misfire which turned out to be nothing more than a burnt plug wire, but a dive into the pits in the opening laps put him at the back of the field – a hard place to recover from in a 100 mile sprint race. But Shane did what he does best, saw his favorite "Go Shane Go!" sign from the Sebring fans and passed just about everyone on the way to a class P7 finish, his team mate Gar Robinson finishing second in class behind overall winner, you guessed it – Amy Ruman in the #23 TA McNichols Company Corvette.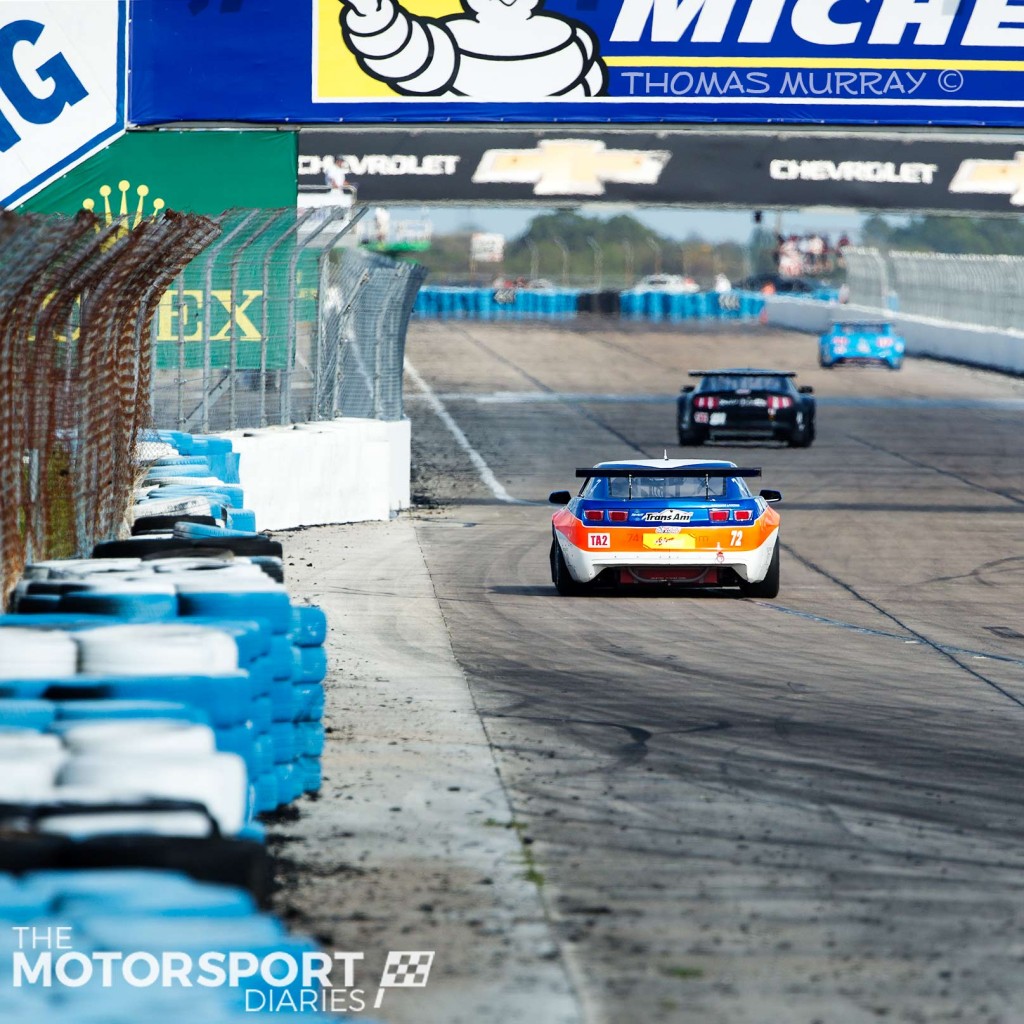 So at the end of the day, I was reunited with an old friend in Trans-Am and I hope to learn more about it as the season progresses. It's also nice to know a talented and easy going driver who I can cling to from series with which I am a little more familiar.
You can view the full results of the season opener here
Visit Robinson Racing and Trans-Am to learn more.