2015 Audi R18 e-tron quattro Breaks Cover at Sebring Test

March 2, 2015  Sebring International Raceway, Sebring Florida
  Story by James Edmonds
  Photographs by Thomas Murray  –
Updated April 30, 2015
Monday saw the 4MJ updated for 2015 Audi R18 e-tron quattro take its first laps around the historic Sebring track as part of Audi's now traditional week long test. Also following tradition was the all black carbon fiber roll out livery- the race car's new suit being being held back for the coming out party later this spring.
No access was given to any of the team on day one so technical data is speculative at present. The powertrain is reputed to be an upgraded version of last year's and I suspect  Audi Sport will announce a 4MJ hybrid system, up from 2MJ. Whether or not Audi runs its secondary ERS system that was tested last year but then shelved for durability reasons remains to be seen.
What was not in doubt was the pace of the new car. Although on early shakedown runs, the R18 e-tron quattro showed an impressive turn of speed. From our photo spots at the turn 14/15/16 complex and also into turn 1 the car drew smiles from ourselves and the corner workers alike as Marcel Fassler and Andre Lotterer took turns at the wheel. The most obvious visual differences are the front end treatment with revised aero and new headlights.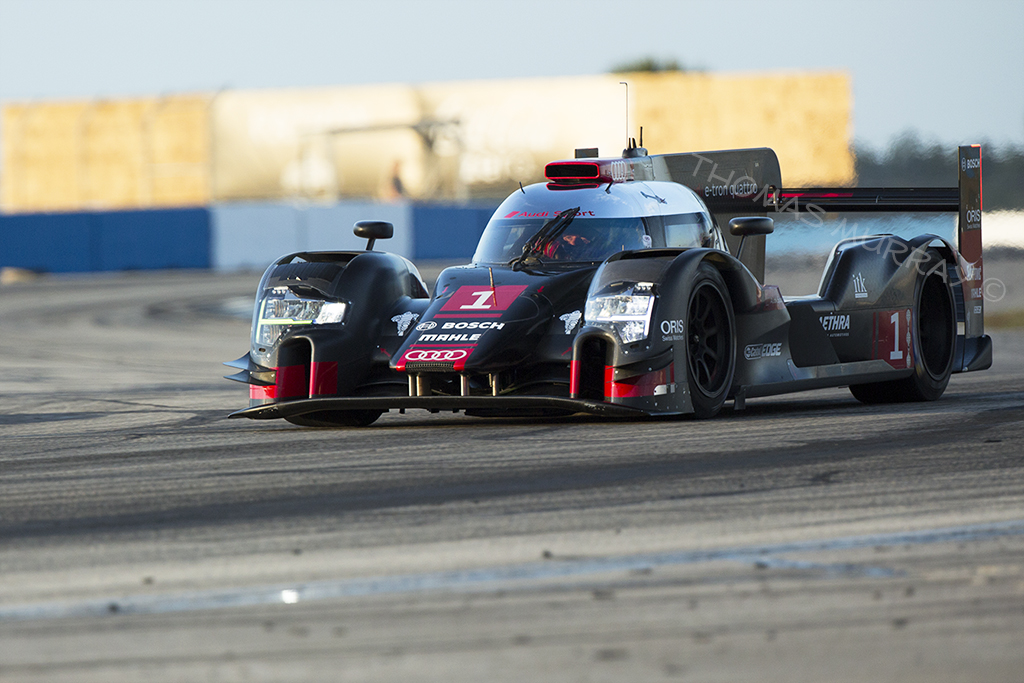 With not too much to go on at present, enjoy the images from Thomas Murray who was on hand with me to capture the magic.
The Audi R18 e-tron quattro will make it's race debut at the opening round of the WEC on April 12th at the Silverstone circuit in England.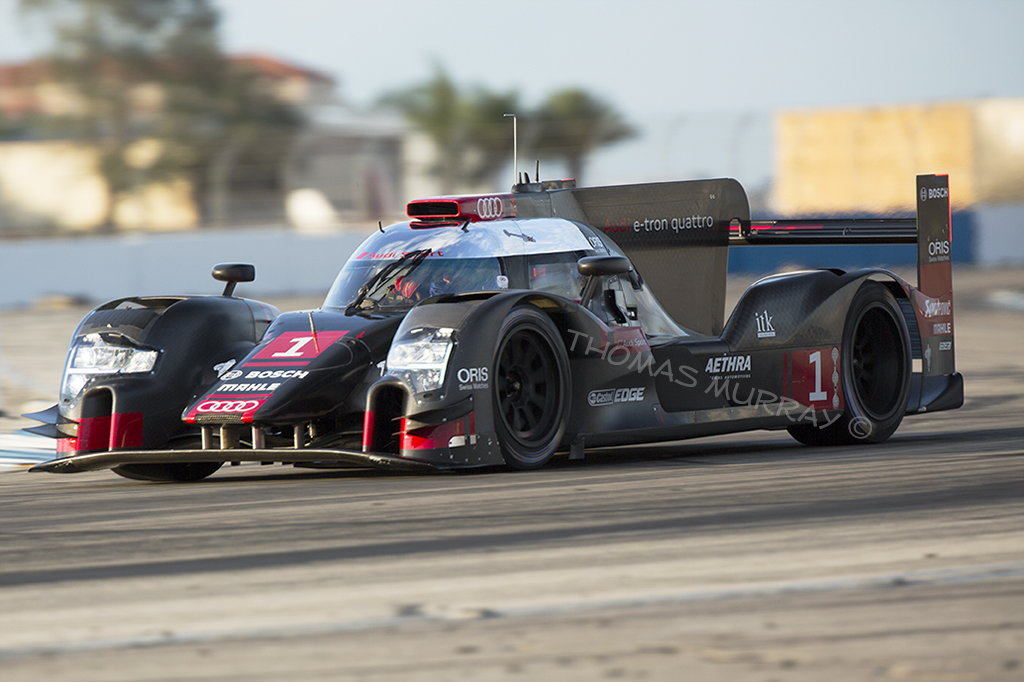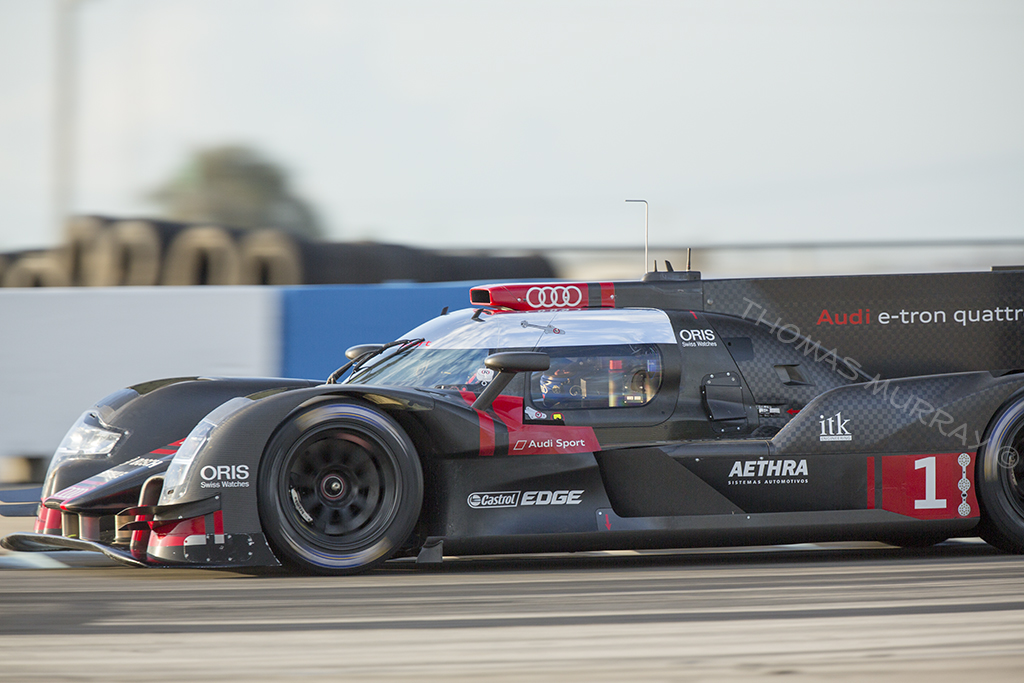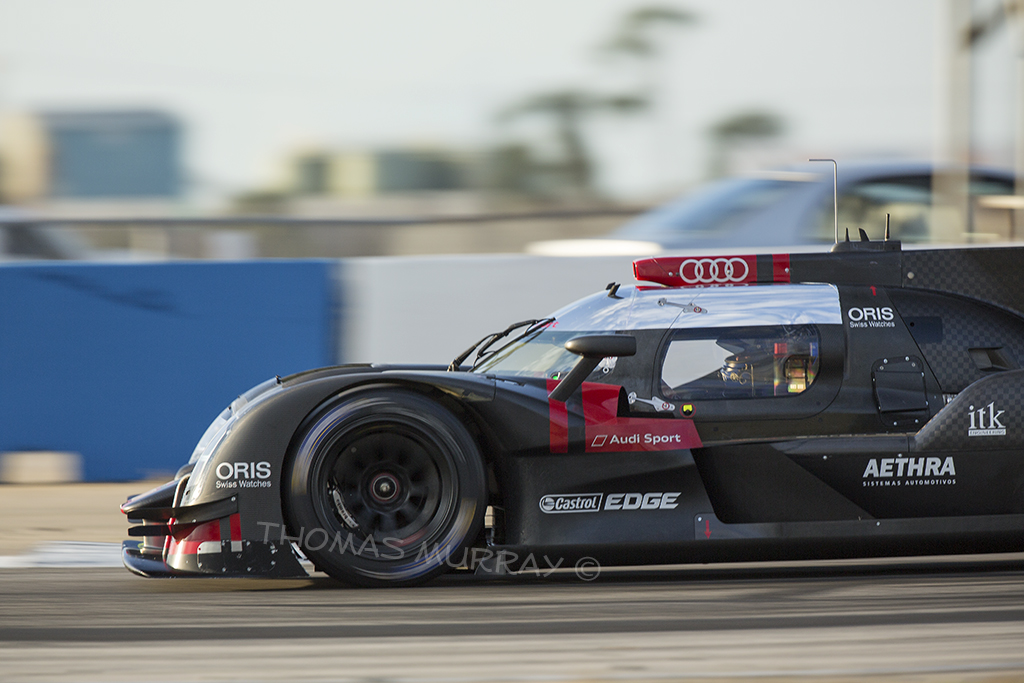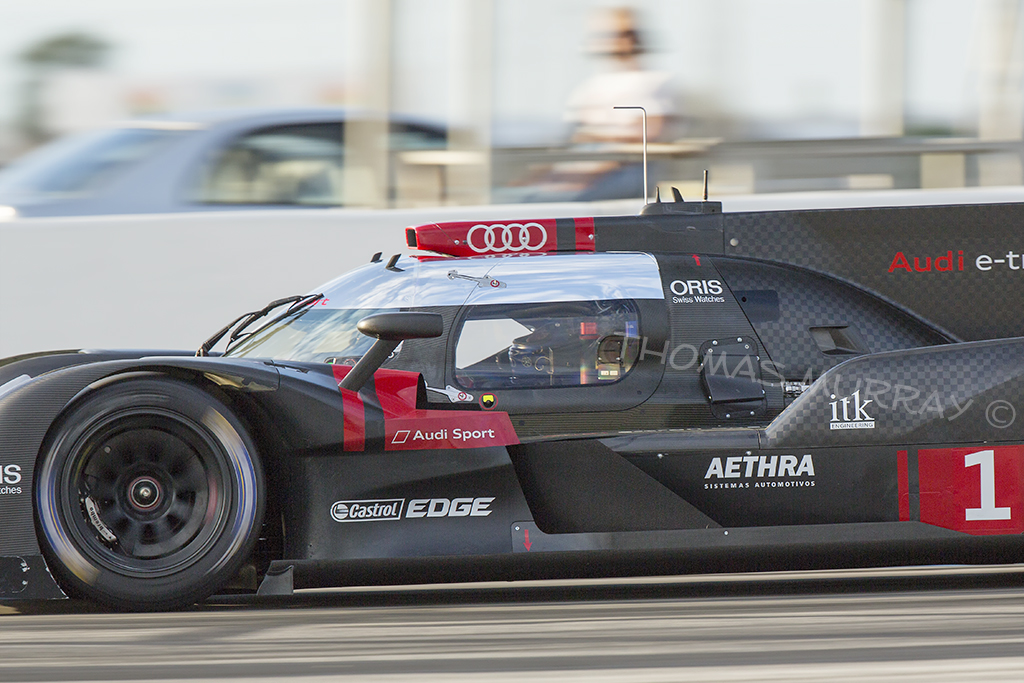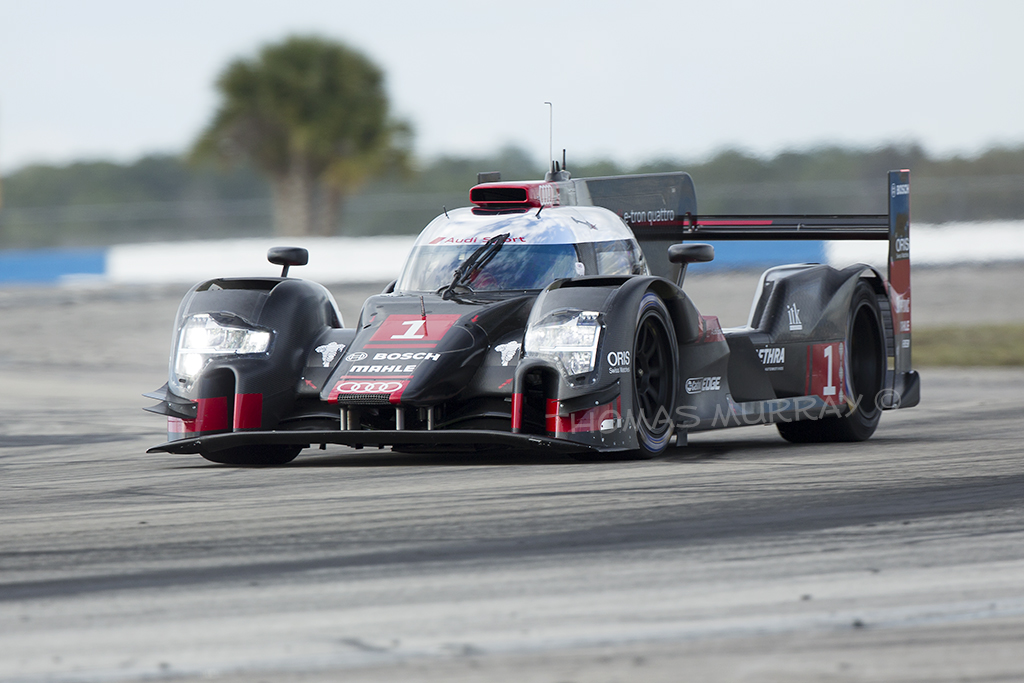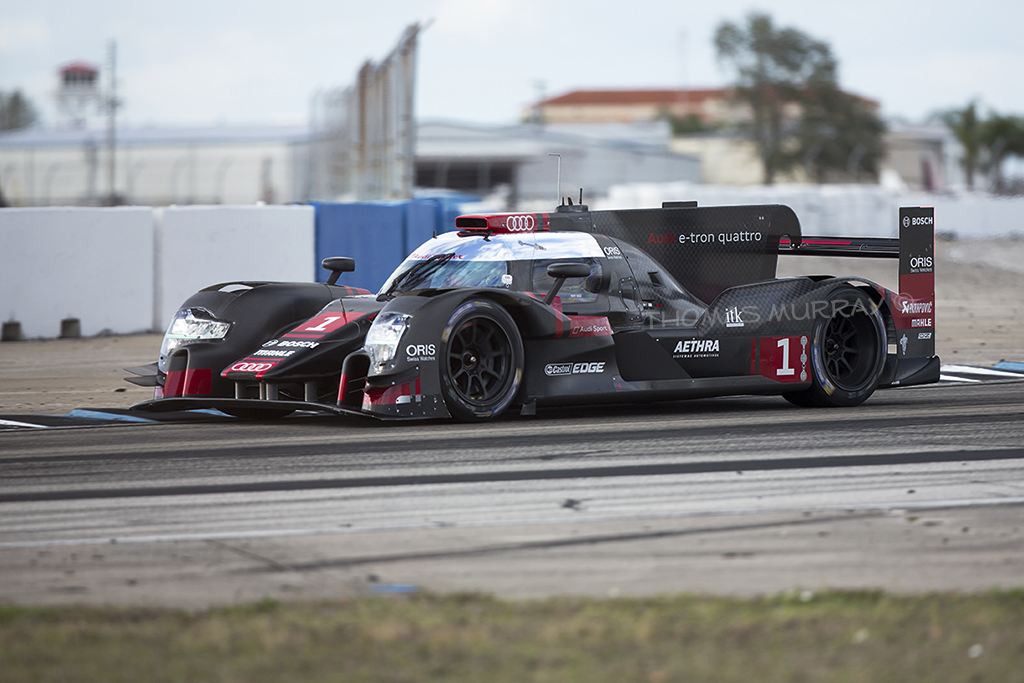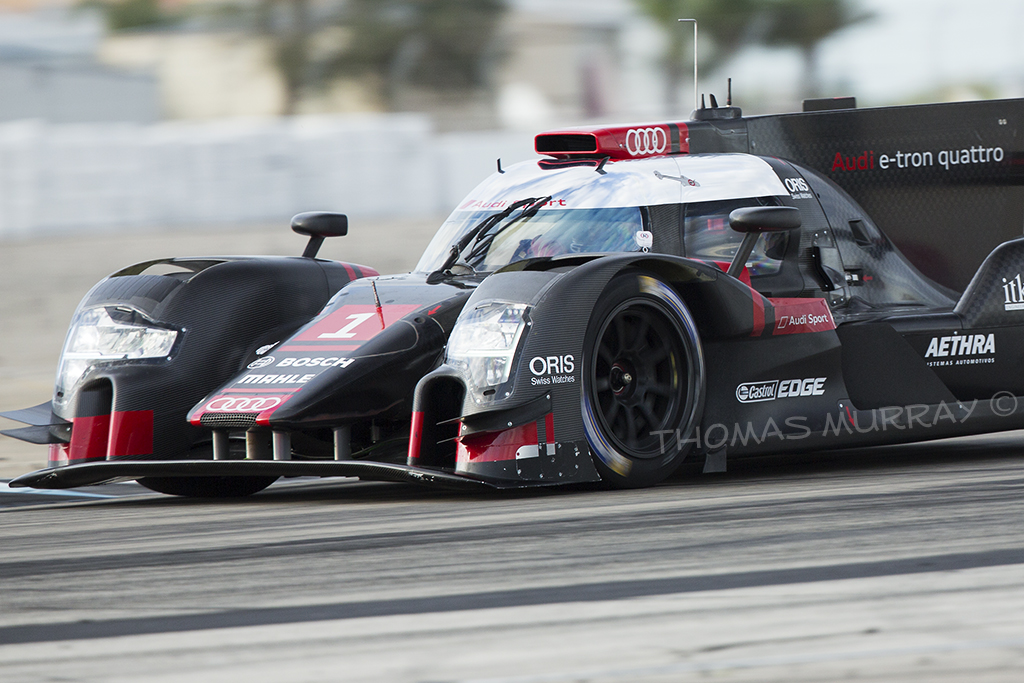 Images by Thomas Murray