Fighting at the Front – Nissan GT-R LM Sebring Testing

Monday, March 2, 2015.
Sebring International Raceway – Sebring, Florida
Story by James Edmonds
Photographs by Thomas Murray
In an almost unprecedented move this year, Nissan unveiled its unlikely LMP1 challenger to the world's press and then invited them all in with open arms to  come and see what all the fuss is about. With a leaf from the book identical to that of Richard Noble and the Land Speed Record 'Bloodhound' team, Nissan is being totally open with just about all the information one could ask for! "What can't we photograph?" was Tom's first question to Paul Ryan, Nissan's Global Motorsport Communications LMP1 Marketing Manager. "Take whatever you like. No restrictions. Just stay out of the guys' way please" was the surprising answer.
Having seen and read about the car when it was officially launched in January, I was prepared to see how radically different this machine was, but still, it is hard to get past the fact that Nissan has thumbed its nose at the other manufacturers with a radical design from the now unapologetically  unconventional Mr. Ben Bowlby.
We have all seen front engined cars before – heck, it wasn't that long ago that they were all this way, but to see one also with front wheel drive in the WEC's flagship class is something crazy. Right? Well, if it was a British Touring Car with a couple of hundred horsepower then no big deal. But we are talking a different animal altogether here.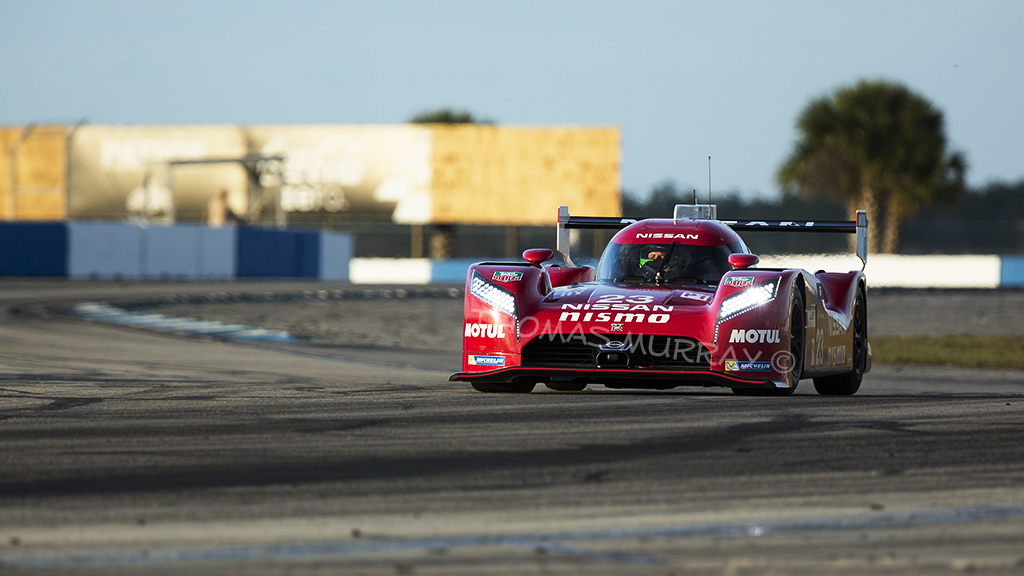 You may have heard that this machine features a front gasoline powered engine – a 3 liter, V6, twin turbo with a hybrid system supplying the extra power. It was reported that Nismo was hoping to see 2000hp (!) which is monumental (mental being the operative part of the word) when one considers that only 12 months or so ago we were all agog at the 1000hp Toyota TS040!
Speculation was rampant and most assumed that the car would have all wheel drive. Wrong. Although the cars does have the facility for future development in that area, I was told by Mr Ryan that for 2015 the car will be deploying  all of its power through the front wheels. Power is said to be somewhere between 1250 and 1500hp at present, but is unconfirmed. When I mentioned 550hp from the V6 and 1000 from the Flybrid system, the mechanic with whom I was speaking gave a blank stare and was noncommittal which led to me to believe I was not far off.
Ah yes – the Flybrid system. Unlike some of the other manufacturers, this one will be purely mechanical in its nature with no electric parts. There was early talk of twin 4MJ Flybrid systems, but the team is opting for one in 2015. If the tortured front tires – considerably wider than the non-powered rears – can cope with all the mayhem then perhaps the ante will be upped next year.
If Mr Newton taught us anything in high school physics, then most of us will be saying that there is no way that the front axle joints can handle it for 24 hours…in much the same way that many scoffed at Mr. Bowlby's Delta Wing concept saying it would never go around a corner.
He may approach race car design in much the same way that Marc Blumenthal approaches haute cuisine, but his Delta Wing theory was proven first time out. That it hasn't won anything yet is irrelevant.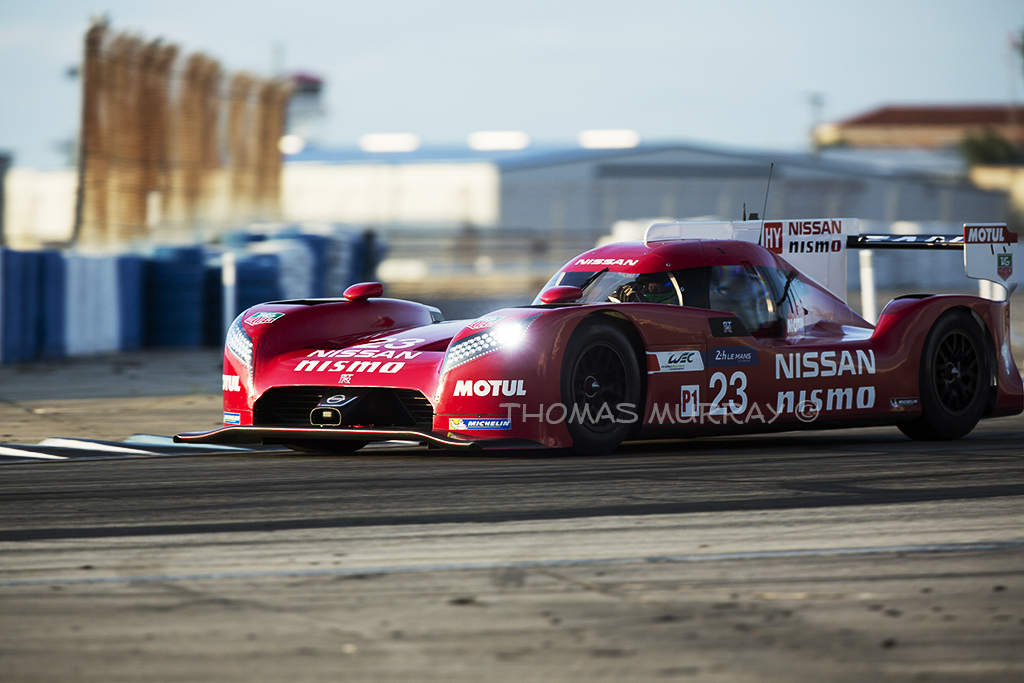 So we know that the GTR-LM's prodigious power-train will be making the front tires fight up front for all they're worth, but it's possible that before too long the team may likely be  nodding quietly to themselves while they do the same.
The first round of the 2015 WEC season kicks off at Silverstone in England on April 12th.