Classic 12 Hour at Sebring – Pistons and Props
Classic 12 Hour at Sebring Pistons and Props
December 5, 2016
Story by James Edmonds,  Photos by Thomas Murray and James Edmonds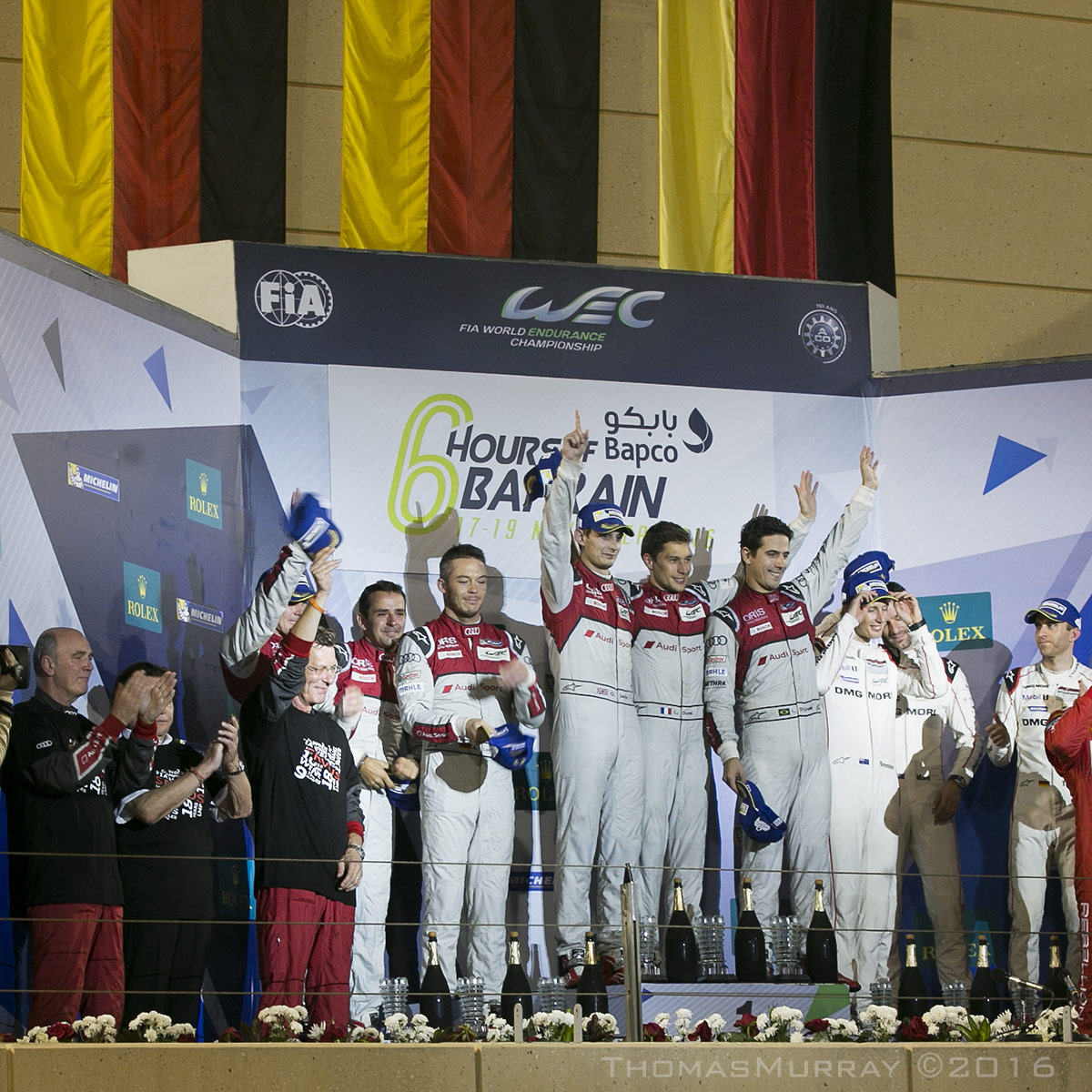 Sebring offered a breath of fresh air and some warm Florida sun to help ease us into Christmas after an emotional end of year in the motorsport world, with the key headlines being Nico Rosberg's surprising sayanora from motorsport after his recent F1 championship crowning and Audi's departure from the top of the sportscar tree with their last race in Bahrain.
With cars the envy of any red-blooded fan and drivers making up a who's-who of endurance racing, the inaugral Classic 12 Hour at Sebring Pistons and Props 2016 event made for a thrilling weekend. After the instant success of the Classic 24 at Daytona over the past two years, it was decided that Sebring deserved a similar event and for me, this one is the one to attend if you have to toss a coin. The venue has so much character and the cars seem so at home here. Once you add in the lack of fences and the track seems a lot more friendly than most circuits. It also helps that the backdrops seem a lot more vintage because Sebring hasn't seen the track surface updates that many other tracks have over the years.
Cars ran in six distinct groups in the same format as Daytona, with each taking to the track for 45 minutes and running twice therefore making up the 12 hours and allowing for pit in and out as well as track clean up between run sessions: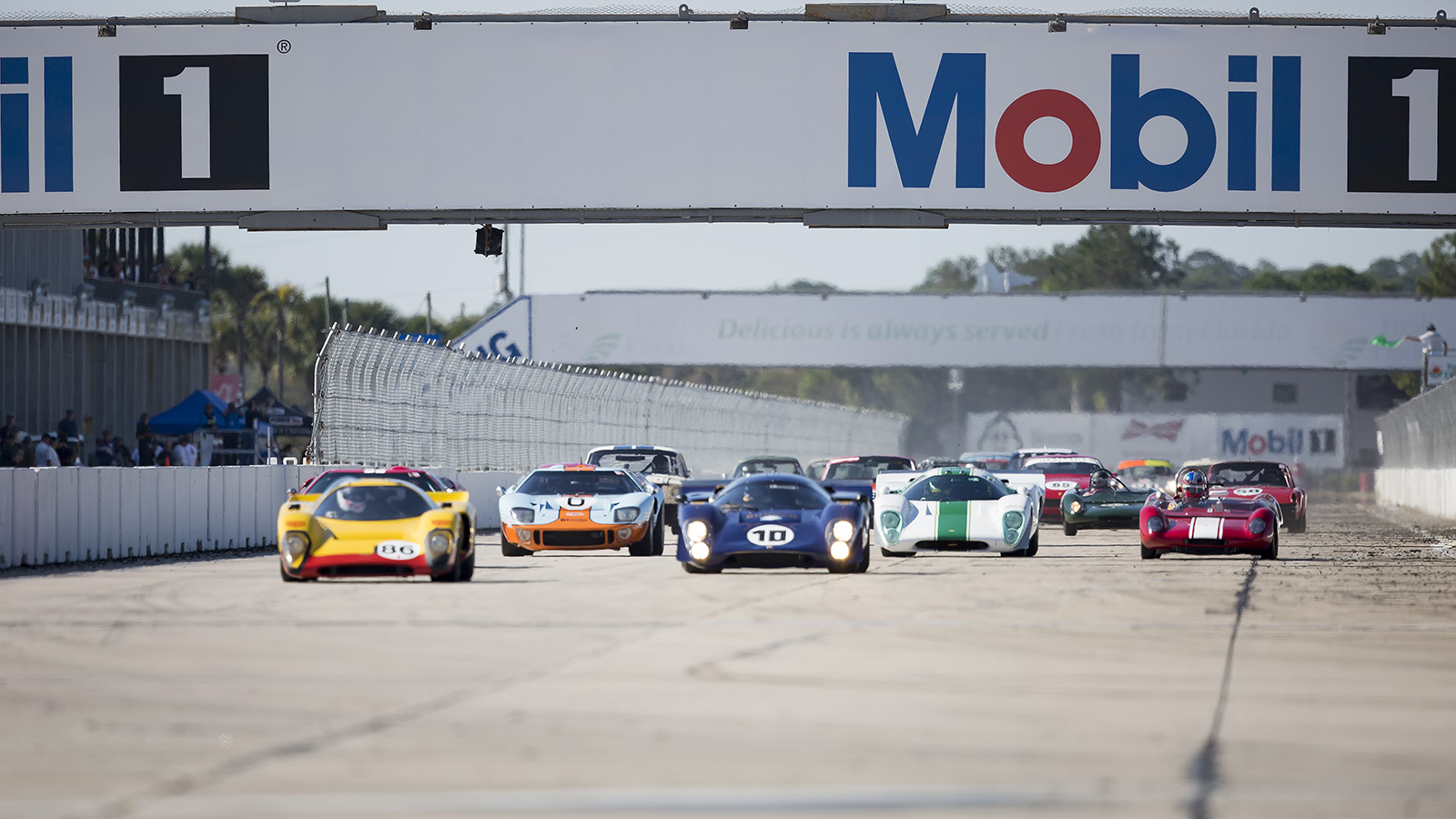 ---
Group A. 1952-72: Cars of note in the crowd favorite group were Lola T70s, a Ferrari Daytona, Alfa's, Ginetta, Chevron B16, McLaren M1B and a Lotus 23B. My personal dream car of the weekend was the one-of-two-ever made Aston Martin DP214s. This car was shipped here from England for the event and to say that I could have sat and drooled over this car for an entire day would not be over stating it!
---
Group B. 1973-1982: Turbo-power and more aerodynamics define this group. A March 75S, Chevron B23 and 36 ,Greenwood Corvette and De Tomaso Pantera were highlights . A 1973 Porsche RSR and a 1976 Porsche 935 arrived all way from France to race here!
---
Group C. 1983-1993: IMSA GTP and Group C make up most of Group C. Porsche 962, Nissan GTP, Toyota 94CV and a brace of Porsche Cup cars rounded out this group.
---
Group D. 1994-2002: Newer historics, but historics nonetheless, Group D included a Riley & Scott Mk III and a Lola B2K, plus production based cars like the BMW M3, Porsche RSRs and Oldsmobile Aurora GTS.
---
Group E. 2003-2012: A familiar group for Sebring fans included the fan favorite Champion Audi R8 plus two others, along with its nemesis Pescarolo 01 with which is battled in period. Modern DP's plus the Dyson Lola and several Oreca PC cars rounded out this group along with the rarely seen Dallara LMP900
---
Group F. HSR. The cars in this group were the "others", some of which had not raced here in period but made up many of the fan favorites with a mixed bag of old and new and interesting machines including many "Pony cars" from Ford and Chevy.
---
The paddock was also a great place to wander in search of hidden treasure and the one that caught my eye was the very unrestored Abarth 1000 with patina in spades and buzzing around to the veritable delight of all onlookers!
One of the stars of the event was the ADT Champion Racing Audi R8 of Rogers Motorsport. It has won the Daytona Classic twice on the trot with Doug Smith, Andy Wallace and Butch Leitzinger against David Porter's Pescarolo in very tight competition.
This year, the usually bullet-proof Audi suffered a differential seal failure leading to its early withdrawal from the event.It was doubly painful for the ex-Champion crew working around the paddock as one of their own – Ron Mathis, a brilliant engineer who had been responsible for much of the Audi R10s success – had recently succumbed to injuries suffered while riding a bicycle near his home.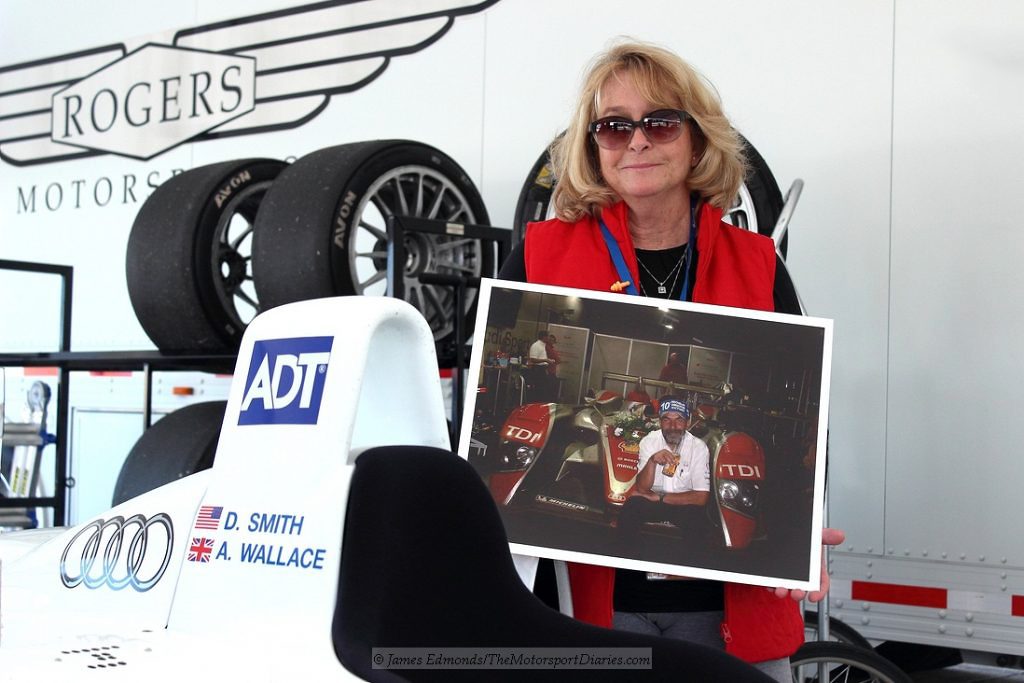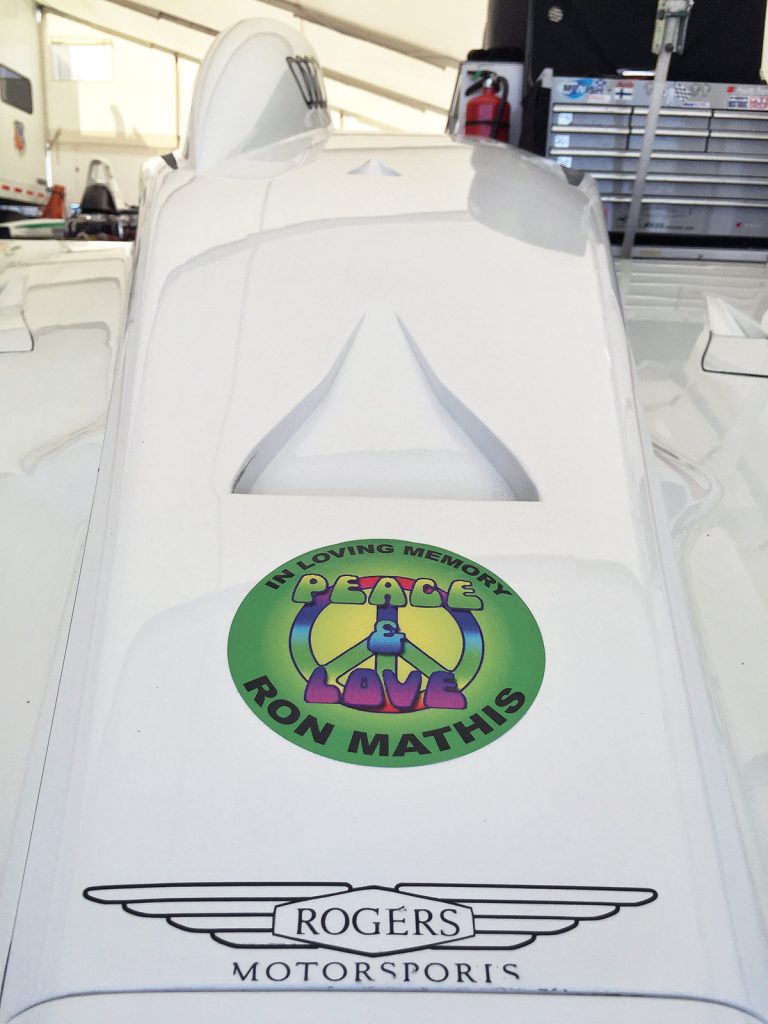 The car was wearing a specially commissioned decal in his honor which read, "In loving memory. Ron Mathis" along with his favorite "Peace and Love" symbol. Many of the cars which he had connections to ran the same decal. It was an emotional send off as his friend Sue had come down from Atlanta just to see the car run.
There really is nothing to compare to the sights, sounds and smells afforded by vintage racing cars. To see a T70 with it's thumping Chevy V8 fly past being chased by the surface skimming Gulf GT40 makes ones heart race. To see them also with the wailing V12 of a Ferrari Daytona and the silky smooth straight six of the Aston Project car is enough to make grown men cry. Seriously.
As if the cars weren't enough to whet your appetite, their were also displays harking back to Sebring's roots as a WWII air force training base. Armored cars and Jeeps, tanks and military motorbike outfits played perfect support to the aircraft on display. It was a treat to see a glorious P40 Mustang and we were able to witness the back straight being used as it was originally intended as several vintage aeroplanes landed and took off there between the on-track action.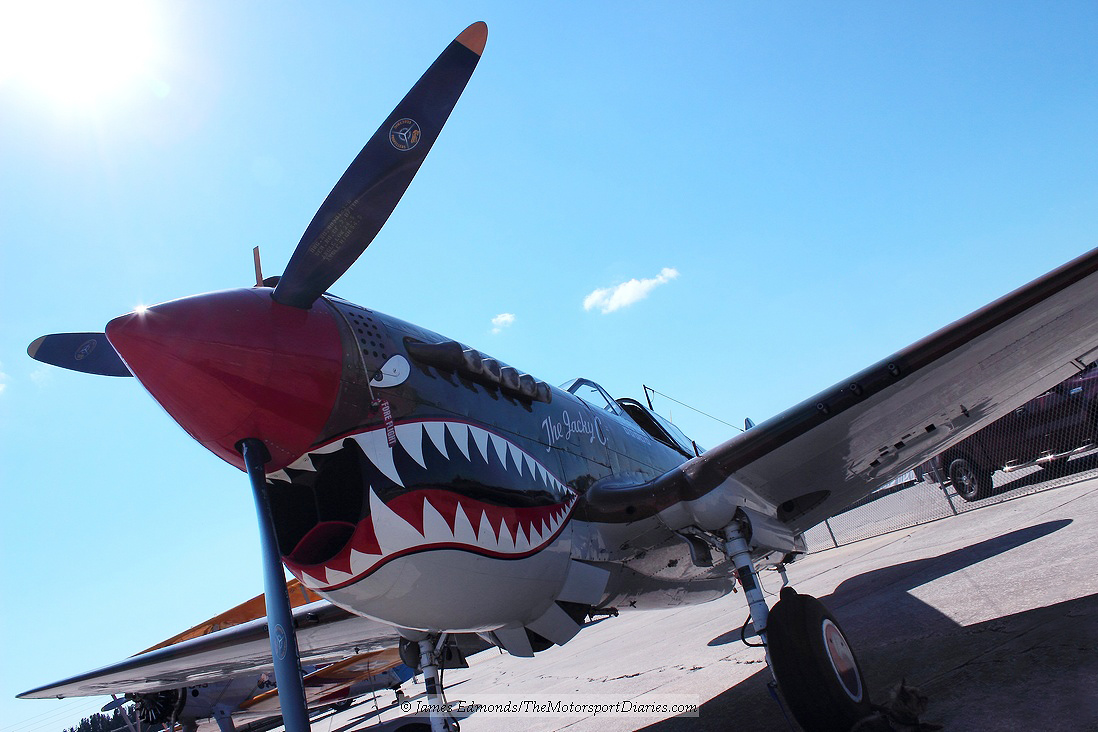 A couple of those planes parked inside Turn 17 were flying the Group 44 flag of Bob Tullius – a Sebring resident for many years now – whose hanger is located just around the corner. If ever you are at the track, it's worth a look. For a donation to his favorite animal charities you can wander the spotless hanger and take in his many aircraft and old racing cars.
We would have liked to have spent Sunday there too, but luckily for us – or unluckily depending on how you view it – the Ferrari Finali Mondiali at Daytona this same weekend beckoned…  You can read about that event here on The Motorsport Diaries too!